Description
We cordially invite you to join us at the Annual World Faith Gala. The evening will be full of drinks, food, and fun as we celebrate the work of World Faith this past year, and where we are headed in the future. Hosted at NYU's Global Spiritual Life, our guests can enjoy:
A seated dinner

Unlimited Wine and Beer

Performance Poetry by Ramya Ramana

Participating in the notoriously rowdy Community Auction in support of World Faith

Latin Guitar Performance by Richard Padrón
Our featured performer, Ramya Ramana, 22, is an author, activist, poet and writer. She was the previous Youth Poet Laureate of New York City. Recently, she graduated from the New York Knicks Poetry Slam that awarded her with a full scholarship to St. John's University, where she is studied English. As the Youth Poet Laureate, Ramya has performed at several venues including Apollo Theatre, City Hall, Hammerstein Ballroom and many more notable venues including the inauguration of New York City's Mayor, Bill De Blasio. Through her journey and collective experiences, Ramya hopes to grow into a better person with light, love and a clear vision of unity for humanity.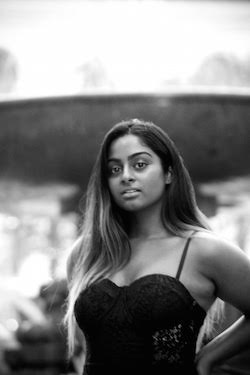 We hope you will join us at our annual gala to think with us, drink with us, and support the amazing work of thousands of change-making young people around the world!
For Sponsorships and Tables, please email frank@worldfaith.org.