Description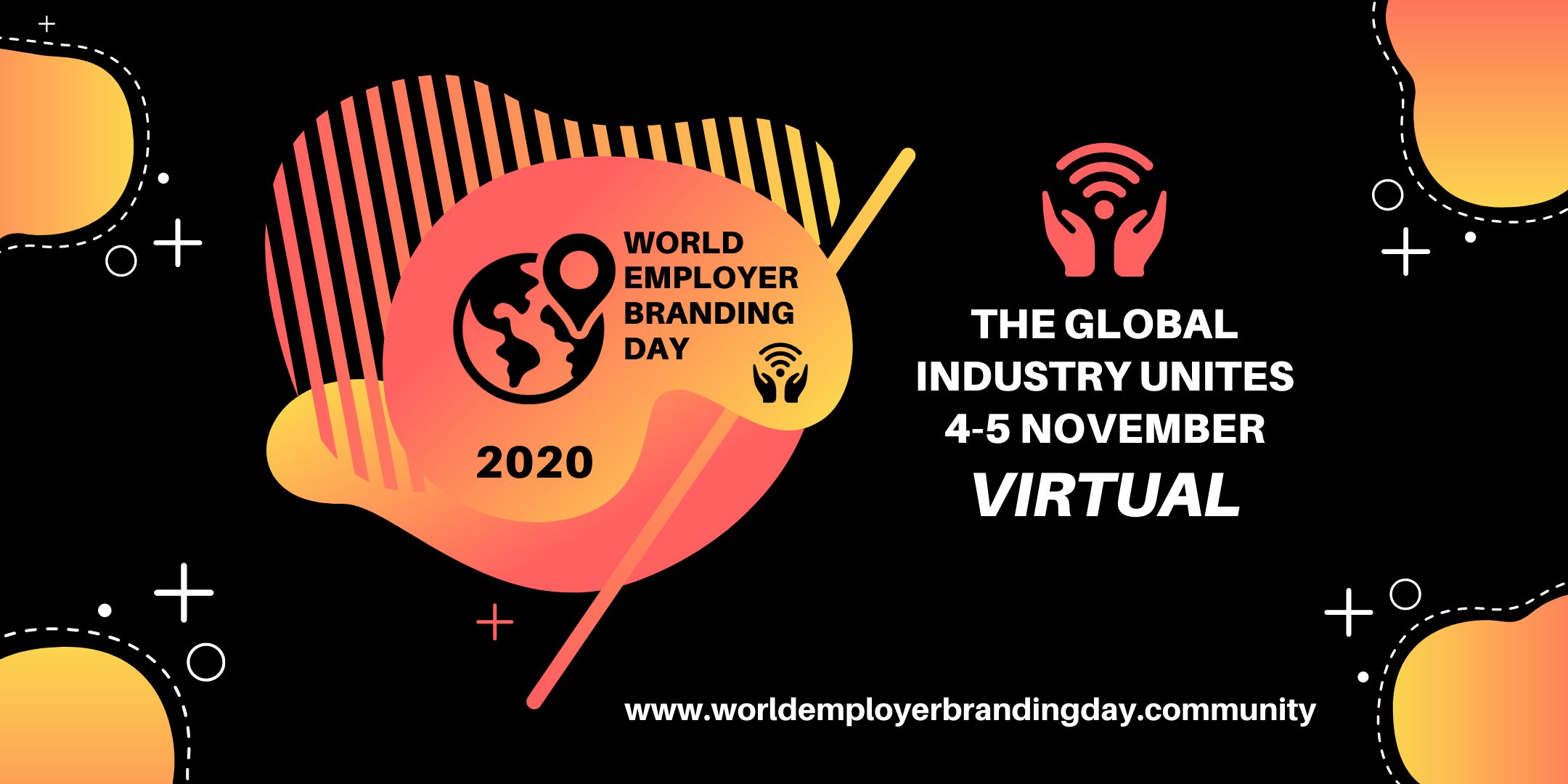 *****The 2020 Agenda is being expanded and an update will be published in September at www.worldemployerbrandingday.community*****
CELEBRATING EMPLOYER BRAND EXCELLENCE AROUND THE WORLD
After careful consideration, in light of the COVID-19 pandemic's current trajectory in many countries around the world where our delegates come from, along with ongoing concerns over public health, government and corporate travel restrictions for speakers, partners and delegates, it is making it impossible and impractical for a physical event for World Employer Branding Day in 2020.
For the first time in our 5-year history, we are creating a new immersive online experience that will take place over the course of two days:
4 November 2020: Pre-Event Workshops and Masterclasses
5 November 2020: The International Employer Branding Summit
The 5th Edition of World Employer Branding Day 2020 will bring together employer branding industry thought leaders, corporate leader, a 60+ Global Partner network and the global community from 50+ countries for an immersive and interactive virtual experience.
Networking has always been a cornerstone of World Employer Branding Day and attendees will be able to participate in interactive and engaging experiences through our dynamic virtual platform from the comfort and safety of their home city on any device.
We are planning interactivity built into sessions with speakers, unique Q&A and polling opportunities, creative activations, custom-agenda building functionality, casual conversations and the ability to join targeted conversations with other like-minded individuals. When the new platform is live in September we'll also be publishing at www.worldemployerbrandingday.community additional ways to get involved.
You will network with the world's best employer branding agencies/vendors and learn from case studies of global brands who are driving innovation and best practice in employer brand leadership.
We are planning our biggest International Speaker line up in 2020. Leading companies who have previously shared best practice case studies at World Employer Branding Day include Facebook, Netflix, Mars, Google, Heineken, Salesforce, Amazon Web Services, Accenture, Volvo Cars, UnitedHealth Group, Sanofi as well as the industry's top agencies and vendors including Indeed, TMP Worldwide, Symphony Talent, Top Employers Institute, Ph.Creative, Tonic, Papirfly, PathMotion, PeopleScout, Branded.Careers and 33.

DESIGNED FOR
This event will appeal to all levels including CEO's, Business Owners, HR, Talent, Recruitment, Marketing, Communications, PR and Employer Branding professionals.

THE AGENDA
Conducted in English
The 2020 Agenda is being expanded and an update will be published in September at www.worldemployerbrandingday.community


Please read before purchasing tickets

1. By purchasing a ticket(s) to World Employer Branding Day 2020 you agree to the terms & conditions and privacy policy click here >

2. Speakers and agenda may change and any changes will be advertised on the event website as soon as practical.