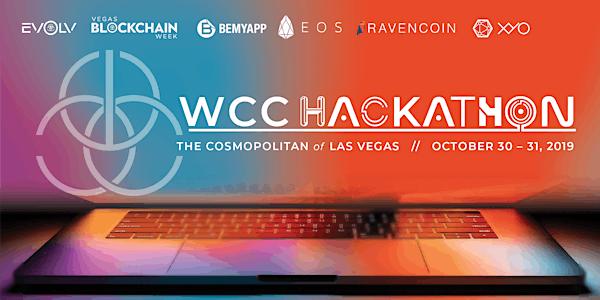 World Crypto Con Hackathon
When and where
Location
The Cosmopolitan of Las Vegas 3708 South Las Vegas Boulevard Condesa Commons, floor 2 of the Cosmopolitan, WCC Dev Con Hall Las Vegas, NV 89109
Description
Showcase your blockchain projects and skills at the World Crypto Con Hackathon! Build apps to reduce tribalism and increase interoperability.
As all of the key players of blockchain are hyping up and deliberating on the industry's latest successes, the next big cryptocurrency ideas will come from the World Crypto Conference Hackathon.We have XYO, Ravencoin and EOS on board to offer their technology and expertise to help your team move the needle and change the way the world uses and perceives cryptocurrency technologies.
WCC's ethos of of reducing tribalism and embracing interoperability will be at the heart of this hackathon. Form alliances and show the blockchain community how you can impact the world. Students, blockchain professionals, and enthusiasts alike are welcome to this two-day hackathon. With expert guidance, team up with blockchain supporters and take risks during a coding sprint for prizes, Vegas-style.
Grand Prize
Best Overall : $3,000 (USD)
Partner Prizes
XYO Challenge: $1,000 USD in XYO coin
Ravencoin Challenge: $1,000 USD in RVN coin
EOS Challenge: $1,000 USD in EOS coin