World Crawl Whistler - Club Crawl 2016

Saturday, November 26, 2016 at 7:00 PM (PST)
Event Details
What You Get
4-6 Venues in One Night
We start early! Just be prepared, it's a long night! We typically go to 2 bars and 3 nightclubs. Sometimes more, sometimes less. The night has an exciting progression throughout the evening. Pace yourself people! Some of the Binal venues we hit are the most popular and exciting nightclubs in the world! Get involved at the start of the night, because that's where a lot of the magic happens. The people you meet at the start of the night are your pals (or more) through the evening. Party on people.
 5 Drink Tickets & Specials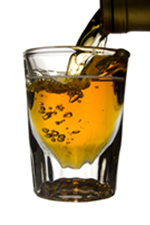 At up to $14 / drink, picking up some drinks in Whistler can be expensive! That's why we get you half way there. We will hook you up some a drink ticket at some venues. Some are good for highballs and beers, and some are good for a shot off. Either way, you're going to be saving over $30 in drinks alone. Not to mention that we're going to play a few rounds of Blip cup, beer pong, and some other games that we'll supply the drinks for. Bottoms up! Drink tickets include: 2for1 cards, shots, or a drink of your choice. It varies from night to night, but realistically, we make it a much better deal than heading on your own. Also, some open bar options are sometimes available should you choose.
 Line Bypass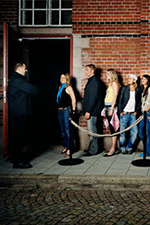 Lineups in Whistler can be 5 – 1:45 minutes. No matter what night of  the week. Whistler Club Crawl gets you priority over the crowds. The  clubs are expecting us like clockwork. So every night they know to  expect the massive crowds of the club crawl. No waiting in line!  Everyone has to show their identiBication, at every club, so heads up  on that. Also, you'll save money on the 'convenience' charge which  can run you $50 per person. (If you want to skip lines without us,  you'll need bottle service or have to 'grease' the door person). Enjoy!
 $60 in Cover Charges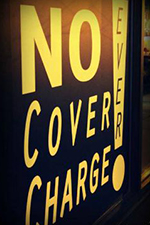 How much do clubs in Whistler charge every night? It depends. It can  be $10 or $40, however, Whistler Club Crawl (World Crawl Las  Vegas) takes care of your cover charge. It's all included in your ticket.  Have you ever walked into a bar, paid $20 just to get and realize you  don't even like the place? You will in Whistler. This isn't an issue  when you go with the crawl. Don't worry about reaching into your  pockets for the expensive cover charges, we'll cover you! The  nightclubs we hit up on a daily night will charge you $30, easily, at  the door. Don't worry about it. 

 Apps and Specials For The Evening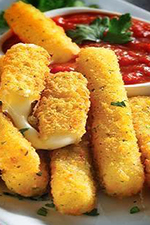 You can't party for 5 hours straight without something in your belly!  We cover the food for the evening. The menu varies, but we will be  serving some awesome appetizers, everything is made fresh for our  group. Salivating yet? If you have any dietary concerns just talk to our  guides and we'll make sure you're taken care of. We suggest you eat  dinner first, we give you some food to snack on though :) We also  have food specials that aren't available to anyone else. It varies from  night to night and venue to venue.
 Best Party Ever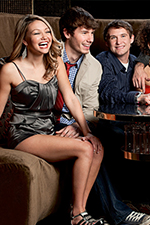 Seriously... Best... Party... Ever... People meet, fall in love, get married  and have babies from this crawl. No lie. Some divorce too, but that  was obviously not meant to be. We just opened their eyes. Above the  drinks, above the line bypass, above the skipped cover charges and  above the great food, with Whistler Club Crawl you will have the  most amazing time, ever! We're dedicated to making sure you're  having the time of your life. We are good at what we do! Come join  us!
TERMS AND CONDITIONS
To find out where we meet you must check our WorldCrawl.com (for the appropriate city) and click Where-We-Go to find your starting location on the night of the crawl. Alternatively you can call 702.891.5001 and click the prompts.
1. 19+ AND PROPER IDENTIFICATION. You are required to have valid U.S.
government or internationally recognized I.D. (Passport).
2. DRESS CODE ENFORCED. Dress code is relaxed in Whistler, although any gang affiliated clothing is not permitted inside the club. The clubs can deny you based on clothing.
3. STAY WITH THE CRAWL. You are required to stay with the Crawl to receive the
benefits (drink tickets, entry, food, etc). If you are not with the crawl when we enter, we can't guarantee entry or drinks.
4. ACCEPTABLE CONDUCT. You are responsible for your conduct. If you are denied
entry due to intoxication, rowdy or lewd behaviour, or other the Crawl is not responsible. There are no refunds on this ticket. You have purchased a limited seat to an event and are responsible for your behaviour and understanding the terms and conditions of the event.
5. SALES FINAL. Sales are final although we will often try our best to credit you for another evening.
6. COAT CHECK. Coat check is not often included and is often mandatory. Most venues are close together and don't require taking a coat from place to place, but it is cold, so please understand that this is subject to venue discretion.
All purchases are subject to credit card approval and billing address verification. We cannot be responsible for changes, cancellations, or postponements announced after this email is sent. We are not responsible if the lineup changes at the last minute, as nightclubs All refunds must come directly from the organizer and any service fees cannot be refunded.
When & Where

Check - WhistlerClubCrawl.com/Where-we-go -
(Where We Go section) to confirm the starting location.
Whistler, British Columbia v0n1b4
Canada

Saturday, November 26, 2016 at 7:00 PM (PST)
Add to my calendar
Organizer
World Crawl Whistler
World Crawl is the World's leading Nightlife & Daylife tour experience; we proudly host thousands of partiers every week across North America.

Our passionate and highly trained Event Specialists operate the absolute best Nightlife and Daylife Tours at some of the most exciting and renowned venues in the world. Join us and let us show you the Best Night of Your Life!
World Crawl Whistler - Club Crawl 2016