Description
intermix.io presents a private 1-hour online training that introduces you to strategies and best practices for designing a data platform using Amazon Redshift.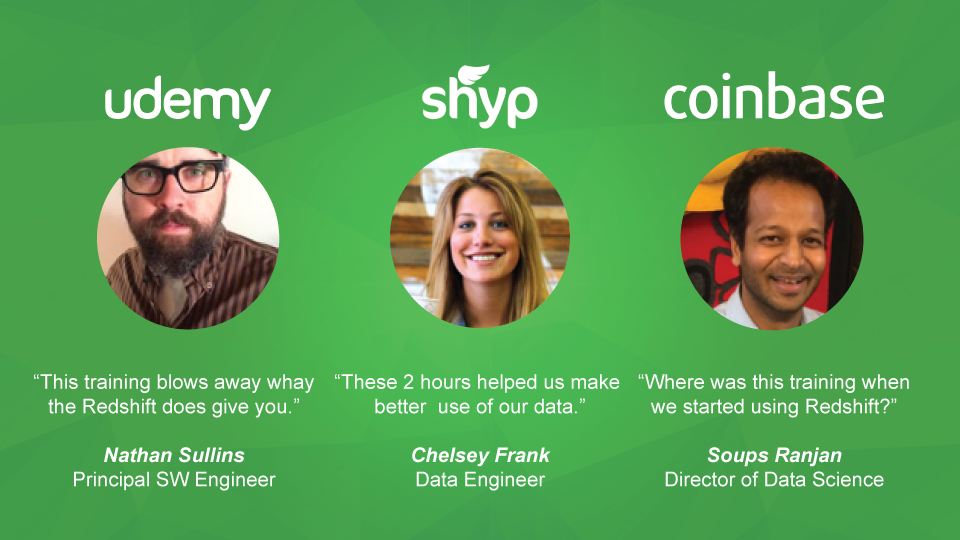 **Note: We limit training attendance to 25 people max**
WHY THIS TRAINING?
When it comes to Redshift, there's an elephant in the room. Everyone is struggling. Redshift is incredibly powerful, but if you're a Data Engineer it can be painful to work with. Success is more guesswork than evidence-based, and you can spend a lot of time fighting fires. This training fixes that. The concepts of this training will help you get control of the platform, so you can spend more time being creative with your data.
WHAT WILL I LEARN?
The class will include hands-on activities, for your own cluster, focused on teaching you how to process a massive volume of queries in short time, discover and prevent problems with your cluster and run blazing fast dashboards for your data consumers.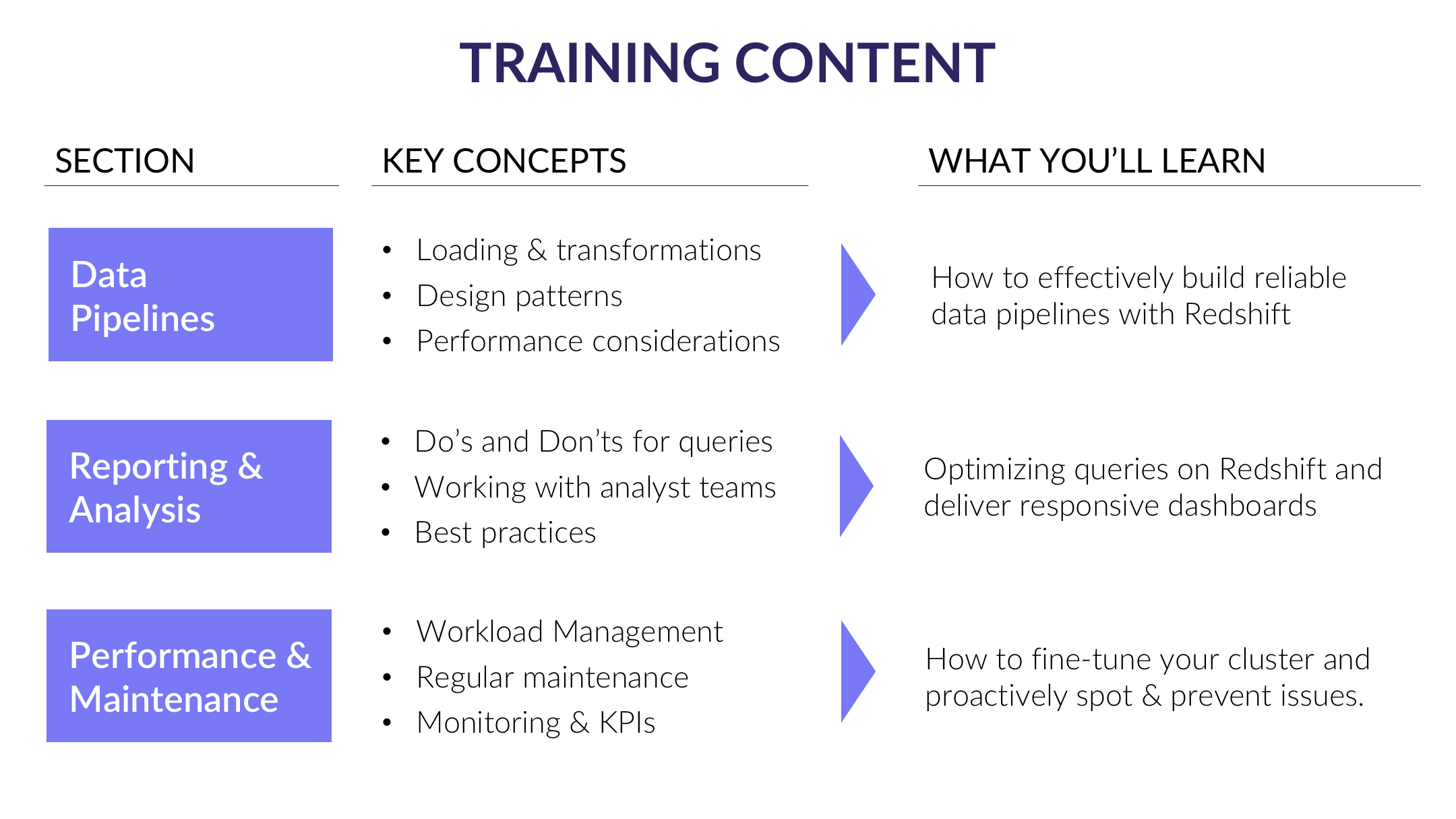 There will be ample time during the class for questions and discussion. The training also includes Redshift support & WLM (workload management) advice for two weeks via Slack.
WHO ARE THE INSTRUCTORS?
Paul Lappas, co-founder of intermix.io and David Steinhoff, co-founder of ParAccel. Amazon AWS acquired the ParAccel technology as the foundation for Amazon Redshift.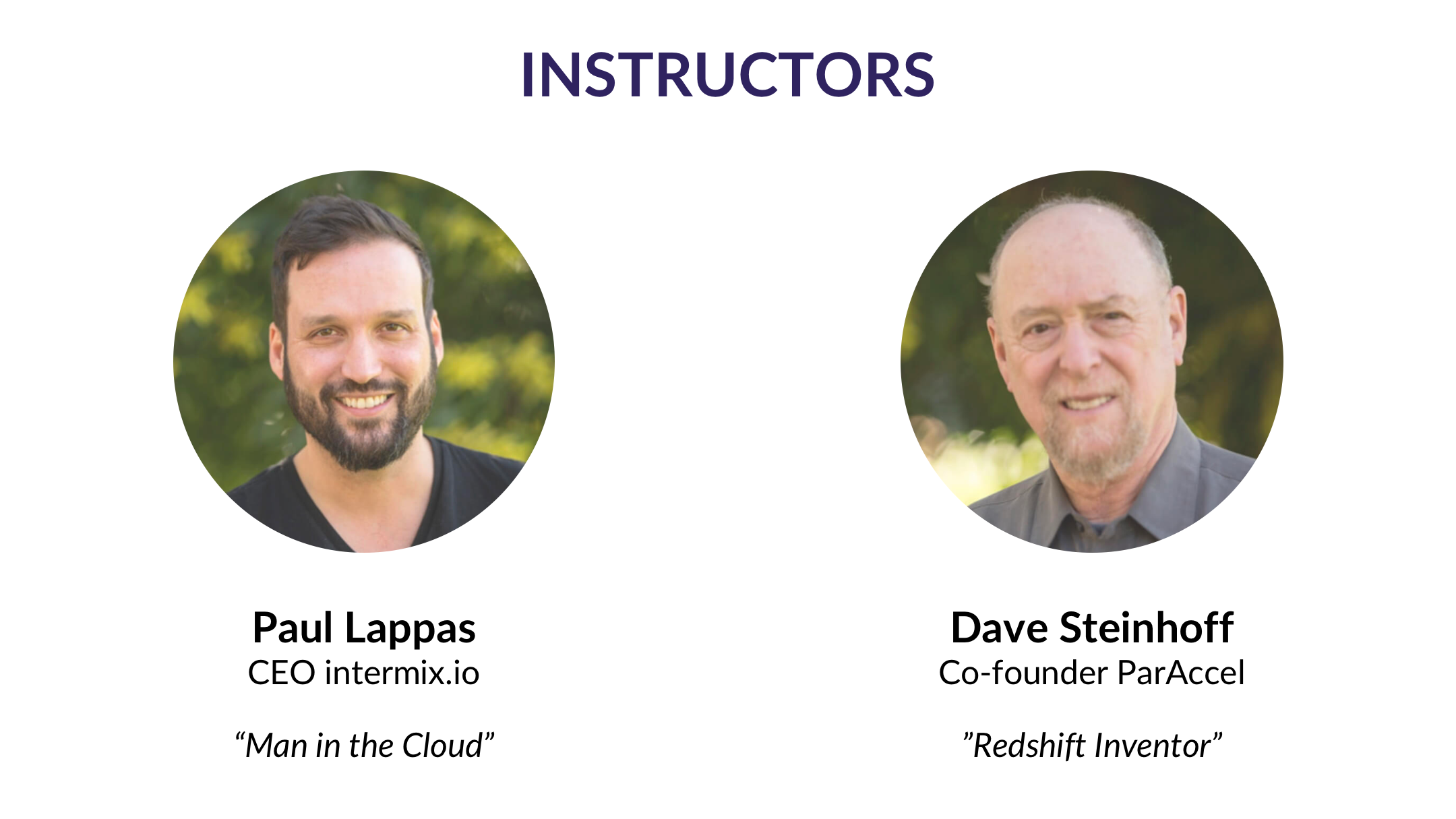 Paul holds multiple patents for cloud computing and performance analytics. Paul has built big data platforms himself. And he's probably best known for being on the AWS Customer Advisory Board during the launch of such AWS flagship products such as Redshift, Lambda, and Kinesis.
Dave is one of the original creators of the technology behind Redshift. He was a founder and the Chief Architect at ParAccel. He loves to help move data faster. He's the author of multiple patents on enhancing data throughput for data warehouses. He likes playing pool and inventing databases. In that order.
HOW WILL THIS HELP ME AND MY COMPANY?
High performing clusters. Fast dashboards. Smarter business decisions. Sounds great, right? Once you've been freed up from fighting fires, you can start being creative with your data.

The training is battle-proven with the data teams of companies such as: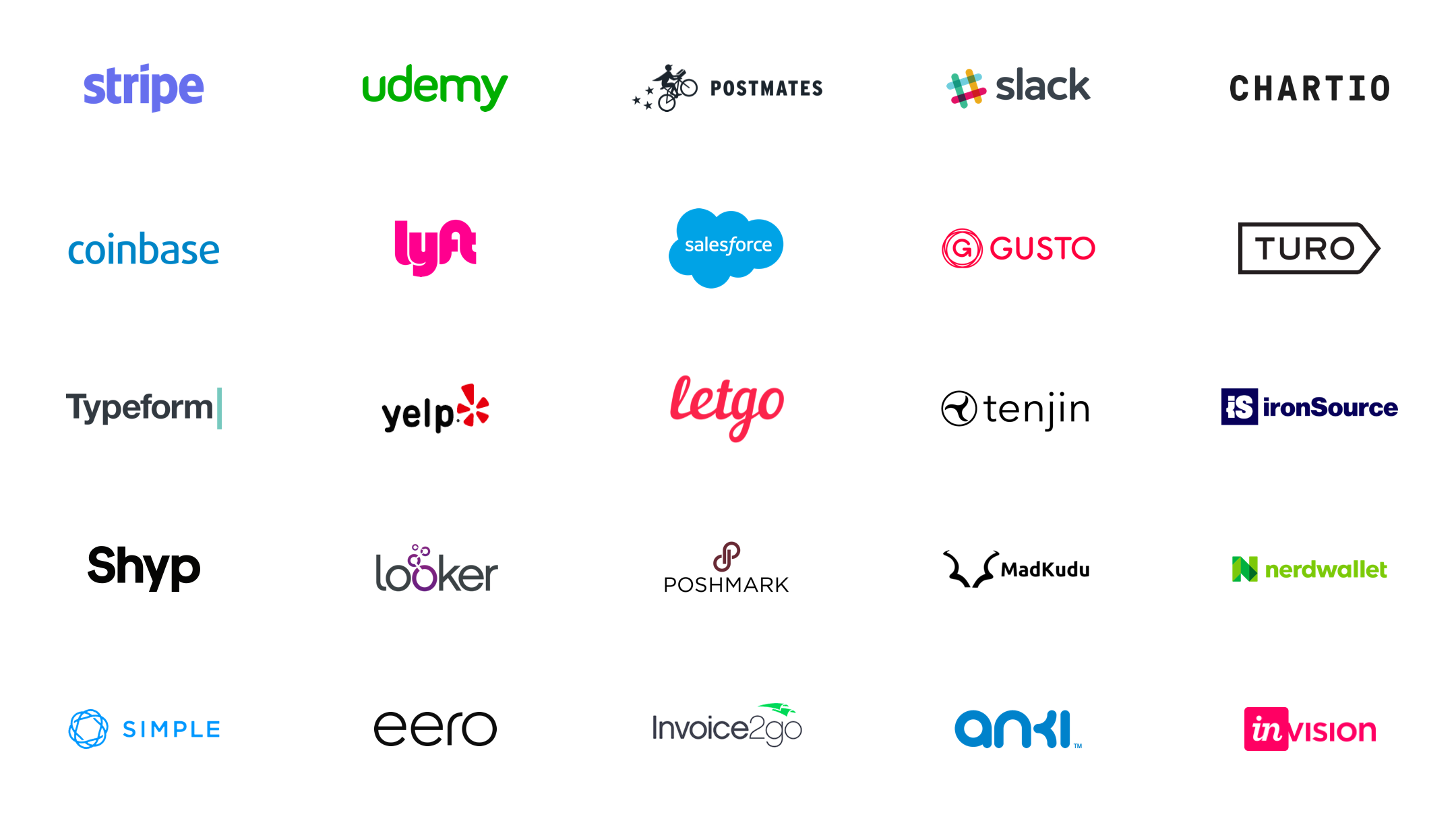 What is intermix.io?
Intermix is the missing piece of the Redshift puzzle. The performance analytics to identify and fix your problems. Our SaaS platform can get you back in control of your clusters and have your data running fast and smooth.
Be in control: Search your data, get alerts and discover insights you can act on.
Run faster queries: Find the right workload management (WLM) setting to run faster queries than ever.
Grow with your data: See which schemas, tables and workflows fill up your cluster.
Start using Redshift to report on the past, and mine all that information to also predict the future. That's when things start to get exciting and you can secure your position as a valued member of the team.
------------------
FAQ
Why limit the number to 25 attendees?
This is not our first time we're hosting this training, and we're regularly oversold. But we want to pay close attention and help each attendee individually during the Q&A session - hence the limit.
How can I contact the organizer with any questions?
Best way to get in touch with us is via an email to nikola@intermix.io and use "Redshift Training" for the subject line.