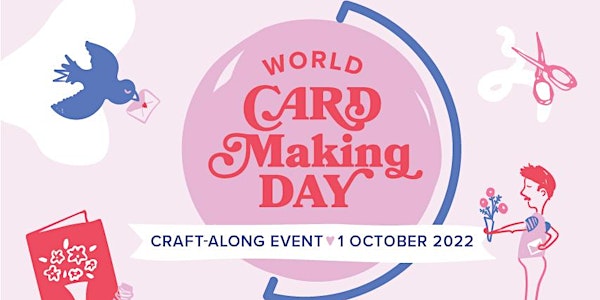 World Card Making Day
Join in on World Card Making Day-in person or virtually!
About this event
Join us on October 1st to celebrate World Card Making Day! When you register, you can let me know if you plan to attend virtually (from wherever you are in the world) or in person (in my craft room here in Indianapolis).
During this free event we will come together as a crafting community to do what we all love—make cards! We'll walk you through several projects, and you'll create the cards right along with us. You'll end up with new project ideas and some stunning new cards!
When you register here on Eventbrite, I'll send you information on how you can make the most of this experience by ordering supplies ahead of time to use at the event, and if you do, you'll get a FREE gift of Iridescent Pearl Basic Jewels! If not, use what you have to craft along with us!