Description

The future of our cities will be motor-vehicle free. Join us in London during the London Design Festival to celebrate that future ahead of International Car Free Day on Sunday 22 September. This meeting will bring together city and community leaders, architects and transport planners from around the world to debate a vision for the future of car-free city centres and more economically, socially, and environmentally productive use of scarce urban land.

15.30 - 16.00: Registration and welcome reception
16.00 - 16.05: Introduction and welcome to Twenty Two Bishopsgate
Karen Cook, Founding Partner, PLP Architecture
16.05 - 16.15: London's leadership on the global transition to traffic-free city centres
Will Norman, Mayor of London's Walking and Cycling Commissioner
16.15 - 16.25: Car-free cities & the future of human prosperity - opening remarks on a global energy & land use transition

Christiania Figueres, Director, Mission2020

A global transition to traffic-free city centres is part of larger global systems change that is now underway. Cities are at the grassroots of global action on climate change and the phase-out of fossil fuels. Land use decisions are fundamental to accelerating this process in time to achieve climate stability and resilient cities for all.

16.30 - 17.30: Driving action on traffic-free city centres around the world
What are leaders doing to accelerate the transition to traffic-free city centres & more efficient transport and land use planning?

What are the impacts on public health, community, and commerce of the shift away from private cars as the governing land use and transport planning priority?

What lessons can London learn from the international transition to traffic-free, pedestrianised and cycle-friendly city centres?
Christophe Najdovski, Deputy Mayor of Transportation and Public Space, Paris
Tina Saaby, former Chief City Architect for Copenhagen 2010-2019
Daisy Narayanan, Project Director, Edinburgh Council
More speakers to be announced in June. Stay tuned!
17.30 - 17.45: Audience questions
17.45: Closing remarks and thank you.
17.45 - 19.30: Reception
Venue Sponsor
This event is made possible by the generous support of TwentyTwo, our venue sponsor.
Supporting Organisations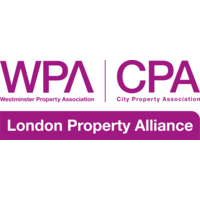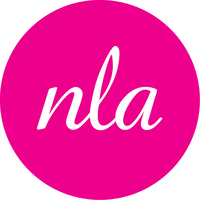 Karen Cook

PLP Architecture Founding Partner

Christiana Figueres

Mission 2020 Director

Christophe Najdovski

Paris Deputy Mayor of Transportation and Public Space

Daisy Narayanan

The City of Edinburgh Council Project Director

Will Norman

Mayor of London Walking and Cycling Commissioner

Tina Saaby

Copenhagen Former Chief City Architect 2010-2019