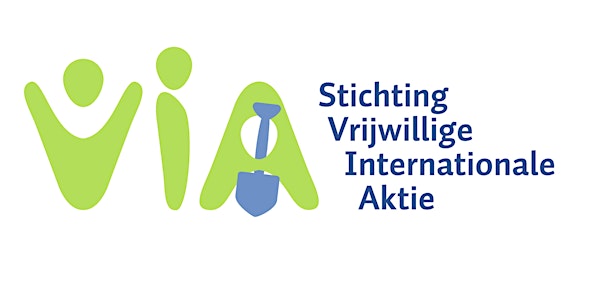 World Cafe:Intersectionality, Social Justice, & Intercultural Understanding
World Cafe: Intersectionality, Social Justice, & Intercultural Understanding Saturday, 3 December 2022 15:00-17:00 Ketelhuisplein 41
When and where
Location
Stichting Beheer W.G.-Terrein en omgeving Ketelhuisplein 41 1054 RD Amsterdam Netherlands
About this event
Stichting VIA is excited to present our monthly local event for December:
World Café: Intersectionality, Social Justice, & Intercultural Understanding
A World Café is a way to share knowledge and views through conversation and engage in dialogue on specific topics. The idea is that participants move between tables where they continue the discussion in response to a set of questions, which are predetermined and focused on the specific goals of each World Café.
Our World Café will focus on topics such as intersectionality, identity, privilege, social inclusion, oppression, accessibility, decolonizing, volunteering, and peace work. We welcome everyone to come share their voice and most importantly to critically think and contribute to the global justice movement. After all, we are all students of life.
The first World Café event was organized in 1995. Come join the movement and share your lived experiences, knowledge, skills, and tools.
Programme:
14:45-15:00: Doors Open
15:00-15:15: Introductions & descriptions on how to create the World Café ambience.
15:15-15:30: Conversational Menus (by The School of Life)
15:30-15:45: First round of Table Discussions
15:45-16:00: Break (Coffee, Tea, Snacks)
16:00-16:15: Second round of Table Discussions
16:15-16:30: Third round of Table Discussions
16:30-16:45: Fourth round of Table Discussions
16:45-17:00: Big Group Discussion
When: Saturday, 3 December 2022
Time: 15:00-17:00
Where: Stichting Beheer W.G.-Terrein, Ketelhuisplein 41, 1054 RD Amsterdam
Who We Are: We are VIA, the Dutch branch of Service Civil International. We organize international volunteer camps in the Netherlands and send Dutch volunteers (and Dutch residents) to international volunteer camps abroad. If you would like to participate in a workcamp, click here for the SCI workcamp database!
Come learn about Service Civil International SCI, a non-governmental (NGO), a volunteer organization dedicated to promoting a culture of peace by organising international voluntary projects for people of all ages and backgrounds. It's also a chance for you to discover the global impact of SCI's activities and learn how you can get involved in volunteering and what opportunities are available.