World Business Forum Reception - NYC - October 2011

Wednesday, October 5, 2011 from 6:00 PM to 9:00 PM (EDT)
Event Details
CONNECT | SHARE | EVOLVE
Join The Global Leaders and your colleagues from the 2011 World Business Forum for a special evening of thought provoking discussions and interaction on Wednesday, October 5th from 6p to 9p at The Yale Club in New York City.
Featured speakers include two leading experts on corporate branding and positioning your company in a digital world.
"Politics Disrupted; How Social Media will Influence Elections Across America"...Dave Remer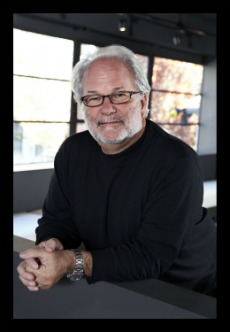 Dave Remer, winner of the Cannes Gold Lion award for creativity in communications and CEO & Creative Director of remerinc, a Seattle-based advertising and marketing firm, will  discuss the ways in which Social Media will change the face of politics from local elections to electing our next president.
"Votocracy gives any American a political voice.  Never before in the history of our country has politics been so accessible.  Deep pockets and months spent on the campaign trail are being eclipsed by the ability to reach millions of potential supporters with a single video, powerful Facebook post or intriguing tweet.  Social Media will be a driving force behind the upcoming elections.  And, if it can change the face of American politics, think about what can Social Media do for your business", cited Dave who will share this and other insights about trends in Social Media.
"Why Social Media Is A Fast-Track To Developing New Relationships And How Three Top Fortune 500 Executives Are Winning The Social Game"...Todd Herman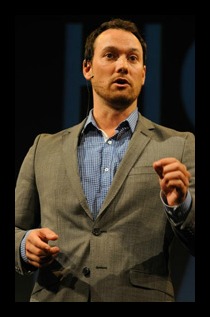 Most people dismiss social media as a time-wasting, unscalable and fruitless activity that rarely leads to quality results.
In this presentation, Todd Herman, voted in 2010 as, "The World's Greatest Salesperson" and consultant to Fortune 500 companies, will speak on:
Case studies and behind the scenes strategies three leading executives are using to create new partnerships using social media.
Why some popular social media sites are NOT always the most effective way to develop executive level contacts.
The 3 Step Plan for positioning yourself or your company as the "go-to expert" or "must-have product".
If you're in an industry that values relationships and are looking to go beyond the traditional "tweet more" advice and get insight into creating "Digital Bait" that draws people and investors, you'll want to hear Todd Herman speak.

About Todd Herman:   Todd is the owner of Traffic Bakery, a boutique branding and marketing agency located in New York.  He consults with Fortune 500 Brands, small start-ups and growing companies that want to differentiate themselves from the noise of their competitors.  He describes his work this way: 
I help brands communicate their products/services in a way that causes the customer to say, "That's exactly what I've been looking for! How do I buy?"
Originally from Canada, Todd grew up on a large ranch in Alberta where he learned to mend fences, milk cows and put in some serious long days before moving to the cushy world of word-smithing & brand-building.
PROGRAM 
Program details to follow
SPONSORS and PARTNERS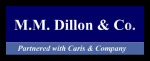 M.M. Dillon & Co. believes that growth enterprises including public companies, privately owned businesses and entrepreneurs in the middle market require personalized, high-quality investment banking expertise. Most of the large Wall Street firms, including the bulge-bracket investment banks, depend on large clients and transactions to support high-cost infrastructures and cannot afford to invest the time and skilled professionals required to service the middle market. Middle-market boutique advisory firms, on the other hand, often lack the investment banking experience and the execution professionals required to guide their clients through complex situations and transactions - precisely the time when their clients need them most. 
Our strategy is to fill this gap with a truly full service investment bank. We assist middle-market growth clients in all situations, whether they need advice in completing a merger or acquisition transaction or assistance raising financing on attractive terms. Our team was formed eight years ago by a group of senior Wall Street executives to complement the existing sales, trading and research business of CRT Capital Group from which we were spun from two years ago. M.M. Dillon & Co. investment bankers uniquely have the independence combined with execution of our new distribution arm Caris & Company to complete any corporate transaction. 
When & Where
50 Vanderbilt Avenue
New York, 10017


Wednesday, October 5, 2011 from 6:00 PM to 9:00 PM (EDT)
Add to my calendar
World Business Forum Reception - NYC - October 2011