World Bank Brainstorming Session on Youth and Employment in Kenya

Tuesday, 24 April 2012 from 13:00 to 18:00 (EAT)
Event Details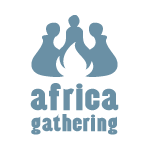 Youth Employment in Africa 
WASHINGTON, April 11, 2012 - This month, the World Bank in collaboration with Africa Gathering will host a series of brainstorming sessions on youth employment in Africa.  The sessions will be held in Ghana, Kenya and in the Democratic Republic of Congo, on the following dates:
Friday, April 20 – Accra, Ghana

Tuesday, April 24 – Nairobi, Kenya

Friday, April 26 and 27th – Kinshasa, DRC

 
"We want to hear from Africa's young people themselves about how we can do more to create good paying jobs," said the World Bank's Chief Economist for Africa Shanta Devarajan. "These sessions are vital to hear directly from them." 
The World Bank is creating a report on youth employment in Africa, where input from the continent's youth is paramount.  The brainstorming sessions will be held to collect real-time feedback, which will be reviewed and highlighted in the report.  "Who better to offer solutions to youth employment than those who are most greatly impacted," Devarajan said.  
There are an estimated 7-10 million young people seeking employment every year in Africa.  Even countries that are reducing poverty at a rapid rate, such as Ethiopia, have not solved the youth employment challenge.  If Africa's youth cannot find productive jobs, the continent will not only fail to sustain growth and poverty reduction, it risks periods of civil unrest—as experienced in the Middle East and North Africa recently—because the expectations of these young people, fueled by growth and globalization, will be unfulfilled.
 Join the conversation on twitter: #Jobs4Africa 
 About Africa Gathering
Africa Gathering (AG) draws inspiration from the traditional, symbolic African Baobab tree the place where people can gather to share knowledge, exchange ideas and learn from each other. Under AG's tree all speak openly, from activators to innovators, from artists to technologists. Under our tree we celebrate the change-makers and their work, we connect them to like-minded people, we share their passion for a positive Africa. Gathered under this tree, we bring African ideas and innovations to the rest of the world so that they can be recognised, used and celebrated. We provide an online and offline exchange forum that allows ordinary but amazingly talented African activators to champion their projects and concepts so that their achievements can be given exposure, gain momentum and attract interest from a global audience.  For more information, please visit: www.africagathering.org
 Contacts:
World Bank: Nicole Amarteifio, namarteifio@worldbank.org;
Africa Gathering: Mariéme Jamme, marieme@africagathering.org
Visit us on Facebook: http://www.facebook.com/worldbankafrica
 Be updated via Twitter: http://www.twitter.com/worldbankafrica
 For our YouTube channel: http://www.youtube.com/worldbank
 Book your Seat- Please contact the AG Nairobi Team for your ticket at
When & Where

Business Lounge Nairobi
At the Juction mall
4th floor-Ngong road- Nairobi
Nairobi, Nairobi Area
Kenya

Tuesday, 24 April 2012 from 13:00 to 18:00 (EAT)
Add to my calendar
Organiser
Africa Gathering is a movement to see African ideas and innovations recognised, used and celebrated. Drawing inspiration from the African Baobab tree, where people traditionally gather to share knowledge, debate issues and learn from each other, African Gathering events – from London to Washington and Nairobi – bring together African change-makers and all those passionate about Africa's development.
More info on, www.africagathering.og Email us : info@africagathering.org Want to get involved? - email our Curator: info@africagathering.org