Description
Join us for this inaugural World Afro Day event at the prestigious Church House, Westminster to make history with some of the world's most influential natural hair experts and personalities coming together for a host of immersive experiences.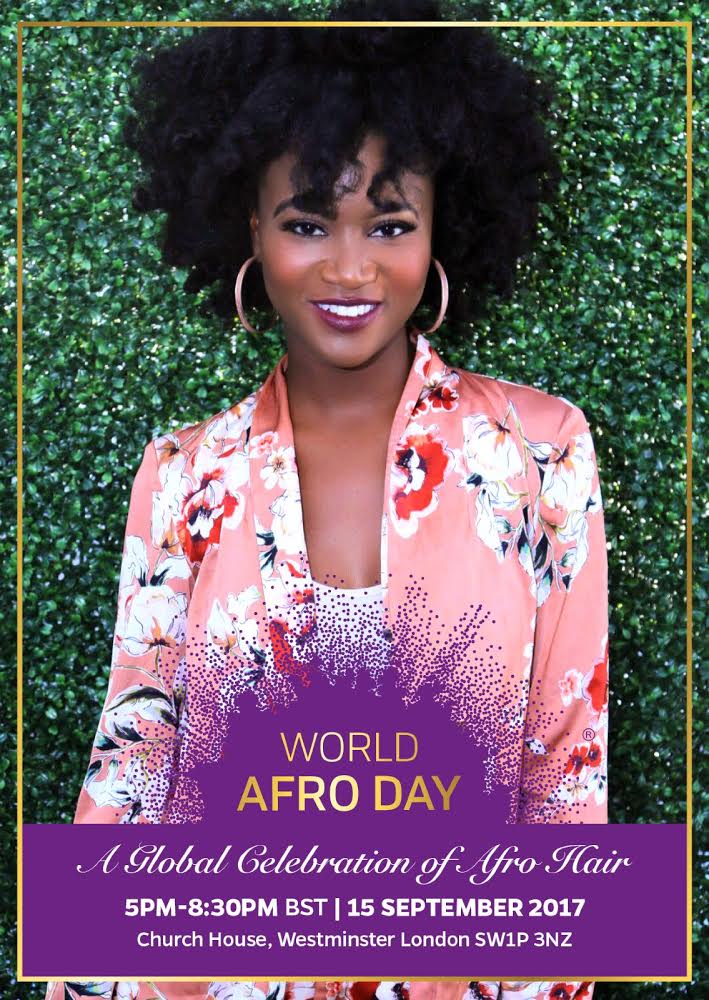 The line up includes the 'Afro Professors' Professor Angela Onwuachi-Willig, Berkeley School of Law, Professor Trina Jones, Duke School of Law, Professor Wendy Greene, Iowa School of Law and Celebrity Hairstylist, Vernon Francois.
The evening will consist of:
- A Healthy Hair Clinic
Led by professional trichologists and dermatologist

- Vernon Francois Live Demo
Helping you to embrace and take care of your coils, curls and waves

- Keynote by Professor Angela Onwuachi-Willig
Campaigner for change in hair legislation

- Careers & Curls Panel
A discussion with Professor Angela Onwuachi-Willig, Celebrity Stylist Vernon Francois, Trainee Solicitor and Natural Hair Blogger, Simply Comfort and, Keisha Omilana – Model and Mumpreneur.

- Live Q&A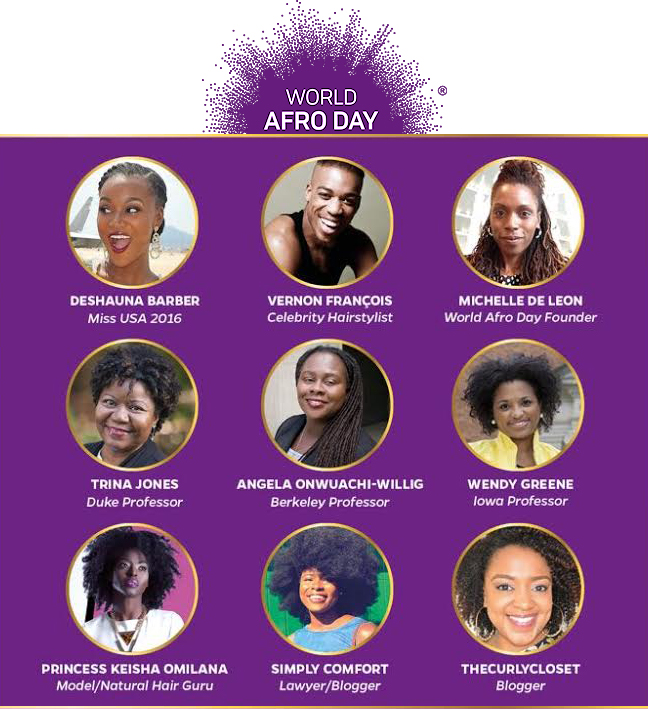 This is your chance to be a part of history as we make strides towards a world that values and appreciates our natural hair and beauty. A world with no barriers to success, based on our original identity; with your support we can do it!