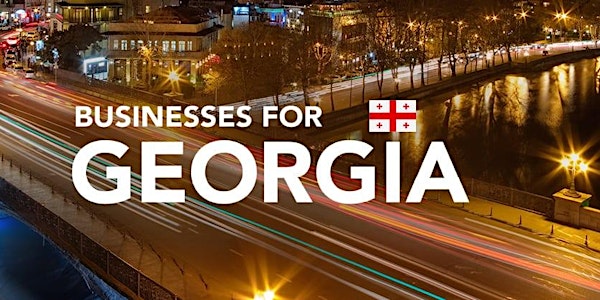 World Affairs Council of Austin Business Briefing Featuring H.E. David Bakr...
Description
In recent years, Georgia has been working to strengthen their own technology and innovation ecosystem with the help of the U.S. technology industry. The government of Georgia supported the establishment of entrepreneurial programs StartUp Grind Tbilisi and Georgia's Innovation and Technology Agency.
H.E. David Bakradze, Ambassador of Georgia to the USA, and his delegation, will provide an overview of specific opportunities available to central Texas businesses.
Georgia is strategically located at the crossroads of Europe and Asia. Georgia is recognized as one of the easiest places to do business in the world. World Bank's Doing Business 2019 report placed Georgia in sixth place in the Ease of Doing Business category among 190 countries. The country's friendly business climate offers access to an un-tapped region of about 200 million people. The business environment continues to strengthen as the government prioritizes reforms and investment in a strong, open economy.
AGENDA
12:30 PM Lunch
1:00 PM "Georgia's Success Story: A Land of Opportunity Where East Meets West"
2:00 PM Event Concludes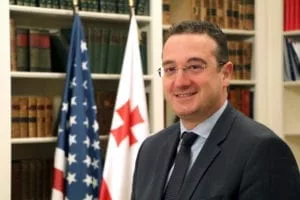 David Bakradze was appointed Ambassador of Georgia to the United States in Washington, D.C. in December 2016. Ambassador Bakradze has a long and distinguished career in diplomatic service. Since 1997, he has served in a number of senior official posts in Georgian public service. Prior to his appointment as Ambassador to the U.S., Ambassador Bakradze served as the State Minister of Georgia for Euro-Atlantic Integration. In that role, he was responsible for the coordinating the Government of Georgia's work on implementing key instruments of integration, such as the EU-Georgia Association Agreement (AA), the Annual National Program (ANP) with NATO, etc. He also coordinated Strategic Communication and European Assistance Programs for the Government of Georgia. Ambassador Bakradze's career includes a number of notable and senior positions. He served as Ambassador to the Hellenic Republic and the Republic of Serbia (2012 – 2014); Senior Counsellor and Chargé d'Affaires in the Republic of Finland (2008 – 2012); Head of First European Division, Ministry of Foreign Affairs (2005 – 2008); Counselor and DCM of the Permanent Mission of Georgia to the U.N. (2002—2005); advisor in the National Security Council of Georgia covering Human Rights, Information and Analysis, Law Enforcement Institutions (1997 – 2002); staff member in the press office for the office of the President of Georgia (1996 – 1997). Ambassador Bakradze graduated from Tbilisi State University with a degree in International Economic Relations and International Law. He speaks Georgian, English and Russian.
Organizer of World Affairs Council of Austin Business Briefing Featuring H.E. David Bakradze, the Republic of Georgia's Ambassador to the USA