Sales Have Ended
Ticket sales have ended
Sales have ended for this event but please get in contact with the WorkShore Team if you would like to register for future events.
Sales Have Ended
Ticket sales have ended
Sales have ended for this event but please get in contact with the WorkShore Team if you would like to register for future events.
WorkShore Co-Working is teaming up with the brilliant, the beautiful and the perfectly located Brunel's for our very 1st Co-Working day.
About this event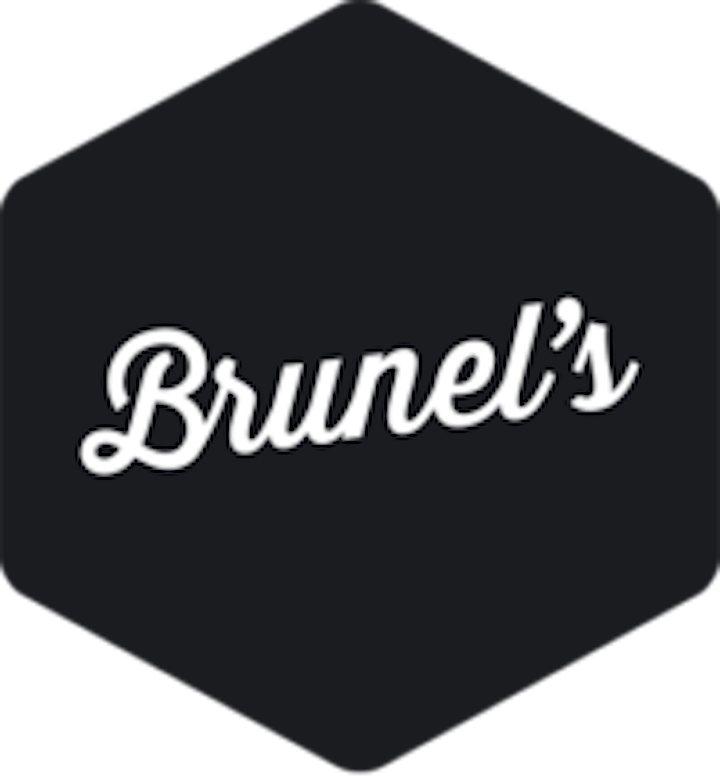 WorkShore Co-Working is teaming up with the brilliant, the beautiful and the perfectly located Brunel's for our very1st Co-Working day on Tuesday 19th October.
This is your chance to get out of the house or maybe away from the office for a day and meet some great people, do some work and maybe even squeeze in a stroll along the Newcastle promenade and grab an ice cream.
The Co-Working day will be from 10am to 6pm and the tickets will be £25.00 (non refundable)
You will be allocated a table on arrival and it will be 1st come 1st serve in regard to the choice of table allocated.
You will have the option of taking part in a series of networking events that will be organised throughout the day or you can simply use the table space to work.
Please note that Brunel's Restaurant is closed on Tuesday 19th October and that is why we are able to use it for Co-working so food or drink will not be available at the restaurant. The ticket price is simply to book a Co-Working table for the day and for any networking activities that might be scheduled over the course of the day.
------------------------------------------------------------------------------------------------------
5 Benefits Of Coworking Days
1
Coworking Days have increased in popularity over recent years, with freelancers, remote workers, and startups choosing to work collaboratively in different spaces in order to reap all of the benefits.
Rather than sitting in your own apartment or even worse your bedroom, you get to break up your working week to help stop getting the inevitable cabin fever from working from home by attending one of our productive, social coworking meetups. More and more people now need to work remotely but that's doesn't mean you have to work from your bedroom.
2
Great social & networking
Whether you're working for a small business, or you're going it alone as a freelancer – Coworking Days are one of the best ways to help you network while being productive.
One of the biggest complaints from remote workers is that they often lack a sense of community but coworking days help to diminish that problem. When you attend one of our events (which start at 10 am and run until 6 pm) you will get to see the same faces helping you to build up a rapport, gain new friends and business contacts and even get some inspiration for upcoming projects, meaning they can have a hugely beneficial impact on each other.
It's not all work as during each event we have a group networking activities so you can share your projects with each other and sometimes we even include an after-work drink.
3
We help prevent loneliness
Another common complaint from remote workers is that it can be incredibly lonely. Whether they're coffee shop hopping or working from home – many freelancers can go days without speaking to anyone at all.
However, having a regular Coworking Day's meet up to attend is great for preventing the loneliness that can come with working remotely. Whether you get to know your desk neighbours or chat over lunch – building relationships with your fellow coworking colleagues is a great way to alleviate the loneliness that often comes with working remotely – even if you just join us once a month!
4
Why work from just one space?
Whether you're a start-up, small business owner, freelancer, or working remotely having a community to plug yourself into that meets in different coworking spaces around town can be massively beneficial for you and your productivity.
If you find it difficult to motivate yourself when you're working from home, or you find hopping from coffee shop to coffee shop hugely frustrating – having a place arranged for you to meet at can help you to maximize your productivity and creative potential, You then get to set some solid working hours and increase your morale and benefit from conversations with other remote workers.
5
Your productivity can increase
Working from home and coffee shops can have a huge impact on productivity, meaning you have to work longer hours just to get your work done.
Many remote workers report that they get easily distracted working from home, from procrastinating with household chores to getting sidetracked by their favorite TV series – there are so many distractions when working from home that productivity can take a huge hit.
However, Coworking Days can help as having a regular meetup to attend can help with all your other distractions and boost productivity, allowing you to get all of your work done in between 10-6 pm and even have a social lunch.
So if you find yourself sitting at home of a morning trying to work out which cafe to work in for the day give yourself a treat and book a ticket for this Workshore Co-Working day in Newcastle Co-Down.