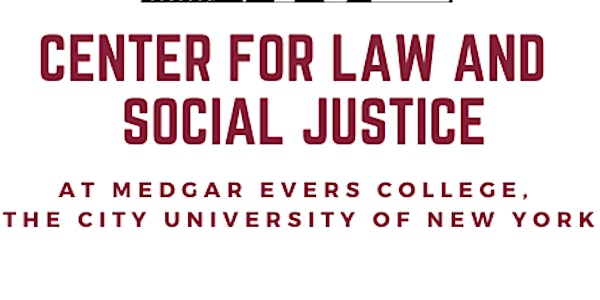 Workshop Wednesdays Ballot Breakdown: NYS Legislative Offices
The laws of New York State & so much more are on the ballot this election! Join CLSJ to learn how your vote can make a direct impact!
About this event
On November 8th, NYC voters will have the opportunity to vote for NYS legislative offices in both the State Senate & Assembly and our votes will have a direct impact on who is creating the laws that govern the lives of New York's communities of African descent. Join the Center for Law & Social Justice & the "Our Future, Our Vote" Voting Rights & Education Campaign for part four of our Workshop Wednesdays series at 7pm on October 19th with a breakdown of the role of the legislative branch and who we are choosing to lead OUR FUTURE with the power of OUR VOTE!