Workshop: Understanding "Net-Zero Energy" Implications For Design/Engineering Teams

Tuesday, November 9, 2010 from 8:30 AM to 4:30 PM (AKST)
Event Details
Attention LEED Professionals!  Earn CE hours just by attending a live presentation.

Instructors:  Albert Bicol, Cobalt Engineering; Stephen Pope, Natural Resources Canada
Topic: Understanding "Net-Zero Energy" Implications For Design/Engineering Teams
Instructor Bios:
Stephen Pope: Stephen is an architect licensed in Ontario, concerned with green buildings and sustainable energy. He currently works at Natural Resources Canada as an expert in high performance commercial building, where he leads R&D in the design and assessment of sustainable buildings, lectures and assists the design and construction community on green building development, and acts as a technical authority on sustainable buildings program and strategic development.
Stephen participated in the development of the EE4 software, which supports the Model National Energy Code of Canada for Buildings and the former Commercial Building Incentive Program; the ATHENA Environmental Impact Estimator software, and; the RETScreen passive solar heating model.  With the C-2000 Program for Advanced Commercial Buildings, Stephen promoted integrated design and assisted with whole building energy analysis.
Stephen holds Bachelor of Environmental Studies and Bachelor of Architecture from the University of Waterloo. He is a Fellow of the Royal Architectural Institute of Canada, and member of the Ontario Association of Architects, the CaGBC Ottawa Region Chapter, and the Ottawa Regional Society of Architects.
Albert Bicol: Albert is a professional mechanical engineer and LEED-AP with Cobalt Engineering (Vancouver, BC) with a wide range of experience in Canada, the US and Asia. He enjoys bringing innovation and passion to his projects.  He has worked on several Net-Zero Buildings and is currently working on 4 Living Building projects.  He has extensive experience in Sustainable Master Planning, passive building design, modeling building energy usage, thermal comfort and indoor air quality conditions.
Albert performed reviews for USGBC and CaGBC on projects applyiung for LEED certification.  He previously sat on the City of Vancouver Council Urban Design Panel - only the second mechanical engineer to serve in this capacity.  In addition, he has been invited to deliver over 200 presentations and has been a keynote speaker on sustainable building design, master planning and the "Net-Zero" approach in Canada, the US and Asia, and has volunteered to educate school children on climate change.  Albert was named as one of Building, Design and Construction's 2007 'Top 40 Under 40."
Workshop Summary: 
With increasing energy costs and growing popularity of green building standards, the terms "Near-Zero and Net-Zero Energy" are increasingly used to describe energy goals for building performance.  However, due to uncertainty of the expectations surrounding NZE goals and relative scarcity of NZE projects, some engineers and architects may be reluctant to participate in these types of projects.  This workshop, led by an engineer and architect with experience in NZE projects, will explore the practical and professional implications of getting involved in a project with a NZE goal.
Specific Workshop Components will include:
Near-Zero and Net-Zero Energy case studies 
Biggest barriers to NZE 
Technological aspects - systems critical to NZE; dominant loads by building type; new energy systems
Other factors - occupant behavior, community/district planning
Expectations of different design team members
Competing for a NZE project
Limiting professional liability 
Plenty of time for discussion/questions
Who should attend:  Engineers, Architects, Building owners and developers, Contractors


Date: November 9, 2010
Location: Snow Goose Cafe theater,717 West 3rd Avenue,Anchorage, AK
Cost: Early Registration $150;  Regular Registration $225. Lunch included.
Thank you to our sponsors: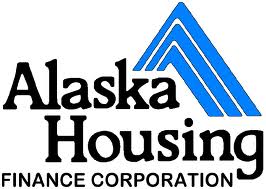 When & Where

Snow Goose Cafe theater
717 West 3rd Avenue
Anchorage, AK


Tuesday, November 9, 2010 from 8:30 AM to 4:30 PM (AKST)
Add to my calendar
Organizer
Living Building Challenge Collaborative - San Francisco Bay Area
Workshop: Understanding "Net-Zero Energy" Implications For Design/Engineering Teams