Workshop: Tips for Pitching in English using accent reduction strategies &...
Description
Language & Communication for Pitching
About this workshop:
Learn new techniques to manage your accent while pitching to investors. This fun workshop will focus on accent management strategies and pitch coaching tips. This interactive workshop will give you the chance to work on the pitch for your business and for networking in Silicon Valley and beyond. We will have a mixture of lecture, hands-on exercises and discussion. Your instructor, Scottie Spurzem, will deliver practical takeaways that startup founders and other entrepreneurs can start using immediately.
You'll Learn How To:
Deliver your "pitch" and get to "the ask" with improved clarity and impact!
Target Audience
Startup founders and teams that speak English as a second language
Workshop Schedule:
This 1.5 hour workshop will be free flowing

Introduction (10m) • Pair practice pitching (10-15m)

Pronunciation pointers (15m)

Break (10m)

Presentation tips, body language & getting to "the ask" and through the "Q&A" (20m)

Pair practice – longer pitch (10-15m)

Individual pitches in front of group - may be an elevator pitch! (10-15m)
Meet Your Instructor:
Scottie Spurzem is the English Language Coach with an Investor Relations background. Scottie is an accent reduction specialist and language coach working with people from allover the world. She works with various accelerator programs in San Francisco and the South Bay and is an Industry Fellow and mentor for the Sutardja Center for Entrepreneurship and Technology (SCET), Berkeley Engineering at UC Berkeley. The SCET is known for the "Berkeley Method" of teaching technology entrepreneurship.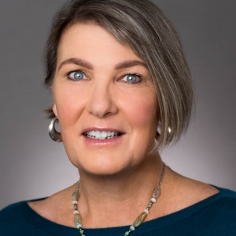 Scottie Spurzem, Founder, English Language Coach
Prerequisites:
Be prepared to give a 1-2-3 minute introduction of yourself and your startup idea in English!