Description
4pm New York / 9pm London / 8am Sydney (29th)
www.worldtimebuddy.com

** Limited offer:
Enroll

for the upcoming

Conscious Co-Creation Masterclass

(Starts Feb 5th) by Jan 29,
​get 15% cash back and a bonus of a 30 minute 1-1 coaching session with Anaiis (must use by 2/28/2017)

Ever think about why and how "nature" gave us two distinctly different brains, or how this internal biological conflict unfolds to short circuit our physical actions and emotional balance?

In a split second, our reptilian brain sends a signal to attack...but our social conditioning and mammalian brain honors our need for connected relationship sends a different signal and we freeze or run. The cold, solo Lizard within us hits, but then our social nature calls up a sense regret for having done the hitting and hurting of "one of us".

Synthesizing Our DNA -- or how I learned to love my inner lizard. In this workshop, you'll gain insight and a new perspective on how to end the so-called, accepted human condition -- the internal conflict that short circuits your life. The key is your relationship to your body and your DNA.

We can override and then integrate and synthesize these Lizzy genetics! Anaiis Salles will guide through exercises that put us in touch with the hidden lizard overlord that currently pushes around internally - master of divide and conquer. Sign up for the workshop and find out that finally the deep inner work, consistent process and time you've devoted to discovering and loving all of who you are is about to pay off.

Take your ability to be conscious to a whole new level and make your contribution to dismantling the human condition, our genetic bequest of unceasing inner and outer conflict from our Draco/Reptilian relatives.



---
With: Anaiis Salles

---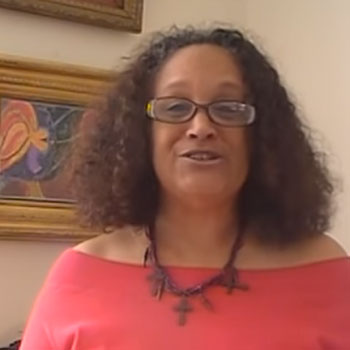 What is Anaiis Salles' co-creative gift? Her fearless, loving attention and intention carry a gentle power that rearranges molecules into new forms of expression. Connect with boundless creativity in areas that matter in your life: spiritual transformation, personal development, well-being an physical health, loving relationships, vibrant community, true wealth, and successful co-creating.

Anaiis Salles is a complementary energy medicine practitioner, a life and business coach, transformation designer, ordained minister, inventor, and earth steward. Her mission is to guide others toward discovering and living through the magnificent essence, unique meaning, and powerfully loving co-creative capacity that is each individual life..​...

[Visit her Mentor page]
---
RISE MULTIVERSITY
www.risemultiversity.org

---
---
IMPORTANT

---
ADVISORIES
・A microphone is required only to participate in the QA, although a webcam is preferred.

・For help with microphones and webcams, read the following:
Microphone Guide, Webcam Guide

・Attendees receive a copy of the recording / Replays (and additional formats) also available on demand.


REQUIREMENTS
・System Requirements:
PC & Mac | Linux | Mobile &Tablets

・Terms, refunds and other policies Please read here.

DISCLAIMER
・The views in this presentation do not necessarily represent that of Rise Multiversity or its individual members.