Location
BICI USA Office
4655 Old Ironsides Dr.
Suite 100
Santa Clara, CA 95054
Description
Outline:
- 2:30-2:40 Settle in
- 2:40-3:00 Introduction and welcome remarks by BICI
- 3:00-4:00 Supply Chain Management workshop
· Brief introduction of supply chain management(SCM);
· Common supply chain management problems that the startups are facing and their potential impacts;
· Solutions and remarks for the entrepreneurs to handle SCM themselves;
· How to choose a good supply chain management company;
· Services that Bright Blue Sea(BBS) can provide to the startups to make their life easier.
- 4:00-4:30 Q&A
- 4:30-5:00 Network
Guest Speaker:
Christina Huang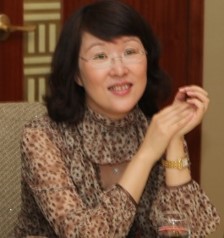 Founder and GM of Bright Blue Sea Global Supply Chain Management, Co. Ltd.
Supporting US and Canada start-up companies to manage their whole supply chain, providing sourcing, purchasing, NPI SC support, supplier quality management, planning, logistics & warehouse service to them; Providing supply chain consulting service to local state-owned and private companies, 2 of them have gone to public.