Actions and Detail Panel
[Workshop] Panel Discussion: Building A World Class Startup
Mon 9 November 2015, 9:00 AM – 9:45 AM EST
Description
Building a startup is tough. What are the techniques successful entrepreneurs use to build their own companies? Luckily, you will get to meet these accomplished business executives from News Corp, BlueSnap, Betterment, WeWork, and Flocabulary at our Pulse Festival kick-off morning session. Enjoy all the insight and stories shared ONLY at CoInvent Pulse Festival. Learn, dream, and succeed! Sky is the limit!
Speakers
Ralph Dangelmaier - CEO of BlueSnap
Ralph is a frequent thought leadership speaker at mobile, payments and technology conferences, has appeared on numerous TV spots and has authored several articles in major technology, payments and ecommerce publications.
Featured on: Bloomberg "Taking Stock with Pimm Fox", 21st Century Television with Donald Trump, Jr, World Business Review with Alexander Hage, New England Cable News; Authored popular guest posts in TechCrunch, GigaOm, TechCity News, VentureBeat, etc
Recent Speaking Engagements: eCommerce Conferences:
Card Not Present Expo, Electronic Transaction Association Transact Conference, Mass Innovation Technology Exchange (MITX), Mobile Monday, TiECon East, Sibos
Mobile, Payments & Technology Conference: Goldman Sachs Future of Finance, William Blair, Credit Suisse Future of Commerce Payments, Gerson Lehrman Group, Gridley & Company and Citi Private Company Growth Conference
Roee Adler - Head of Digital of WeWork
Roee is the Chief Product Officer at WeWork, leading the company's digital technology.
Prior to WeWork Roee was the chief product officer at Soluto, where he ran product, marketing and business development, and led Soluto's launch at TechCrunch Disrupt NYC 2010 (where Soluto won the start-up battlefield).
Roee started programming at the age of 10. After leading a software development group in the Israeli army for 5 years, he worked as a device driver developer for Envara (acquired by Intel). Since then, Roee has managed product design and development in several industries, including: water technology (Miya, Arison Group), location-based services (AeroScout, acquired by Stanley Black & Decker), and music (Neocraft, where Roee was co-founder).
Roee is married to Avital, a brain scientist. He holds a BA in Computer Science (summa cum laude) and an MBA in Finance from IDC Herzliya.
Eli Broverman - Co-Founder & COO of Betterment
Eli Broverman is Co-Founder and Chief Operating Officer of Betterment. Eli co-founded Betterment with a vision that smarter technology will help people better plan for their financial needs and reach their goals. Through his work at Betterment, Eli aims to make personal finance one of the first fields to reach the age of automation. Eli oversees the company's business operations, strategic initiatives, and legal matters.
Eli is a frequent guest on CNBC, FOX, and Bloomberg TV, and regular speaker at leading industry events.Prior to forming Betterment, Eli practiced law at the international law firm Proskauer Rose LLP, where he advised Fortune 500 companies and their senior management on securities, tax, and compensation matters. Mr. Broverman is a graduate of Brown University and New York University School of Law.
Joel Klein - CEO of Amplify
Joel Klein, CEO of Amplify and Executive Vice President of News Corporation, is an education visionary and proven leader of change. Prior to this, Mr. Klein was Chancellor of the New York City Department of Education, where he oversaw a system of 1.1 million students, 136,000 employees, and a $22 billion budget. While there, he pioneered system-wide transformations that led to the opening of hundreds of new schools and increased New York City's high school graduation rate by more than 40%.
Mr. Klein also served as the former Chairman and CEO of the media company Bertelsmann, Inc., the Assistant U.S. Attorney General in charge of the Antitrust Division of the U.S. Department of Justice, and the Deputy White House Counsel to President Clinton. Mr. Klein graduated magna cum laude from Columbia University and Harvard Law School. He is the author of "Lessons of Hope: How to Fix Our Schools" released November 2014.
Alex Rappaport - Co-Founder & CEO of Flocabulary
Alex Rappaport is the co-founder and CEO of Flocabulary, an online library of educational hip-hop videos for students in grades K-12. Flocabulary is used in more than 20,000 schools around the world. Since founding the company in 2004, Alex has been responsible for defining Flocabulary's strategic vision and building the business from the ground up. With a focus on strategic partnerships and social impact, Alex is committed to fulfilling Flocabulary's mission of making education more engaging and accessible for students of all backgrounds.
Alex is a regular speaker on K-12 education and entrepreneurship, and has appeared on MTV, NPR and CNN. He consults on curriculum design for New York City's STEM Magnet Schools and is working with other business leaders and government organizations to make Brooklyn an even better place to work. Alex is also the creator of Big Idea Week, an entrepreneurship program for elementary schools. Alex studied music at Tufts University and lives in Brooklyn.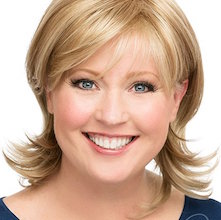 Adryenn Ashley (Moderator) - Founder of Crowded Reality
Founder of CrowdedReality.com, award winning producer Adryenn Ashley has been marketing online since before the internet was born. Always one to stay on the bleeding edge of what's next, she also advises on Alpha launches of new social sites to find the best methods to attract the right users. Her brand is a blend of tech/social/celebrity with a little philanthropy thrown in for good measure.
Add to her personality a treasure trove of high tech skills, a few dozen awards in the entertainment industry, and you have a combination that understands the pulse of the industry and how to adapt to the ever changing landscape. Her latest startup disrupts that industry by transforming the process by which shows earn a green light, using big data and social signals to predict which shows will be a hit.