[WORKSHOP] Organise, integrate and automate your way to business success wi...
Description
HOW TO BUILD A SCALEABLE AND SALEABLE BUSINESS
WITH SMART SOFTWARE SOLUTIONS
Q – Are you feeling overstretched & overwhelmed with menial admin tasks?
Q - Do you wish there was a way to free up more time in your working day?
Q – Are you missing sales opportunities because you're too busy chasing your own tail?
Q – Are you drowning in emails and struggling to organise your correspondence?
Q – Are you unsure which of your marketing activities are producing the best results?
Q – Are you failing to set and manage your business key performance indicators?
Q – Are you operating multiple software programs and double data handling?
Q – Do you wish there was a way of running your business more efficiently?
If you've answered yes to one or more of these questions then this workshop has been written with you in mind. Join us for this whistle stop tour of the latest trends in CRM to discover how to build a profitable database whilst organising your business to a level you never thought possible.
Short for Customer Relationship Management, CRM is an essential strategy for overseeing clients and sales prospects. The days of dusty roller decks are long gone and clunky spreadsheets are being superseded. CRM is the way forward and without it, chances are your database and customer service is lagging behind your competitors.
FWRD are offering local business owners the chance to attend an informative hands-on workshop designed to assist you in understanding how to build the most valuable asset in your business, your client database.
At the workshop you will learn:
What is CRM and why it's critical to the success of your business
How CRM can free up time to focus on your customers and prospects
How to prioritise, track and manage sales opportunities for best ROI
Get your business organised and radically change your working day
How to effectively re-format and organise your client database
How to successfully market to the database using multiple channels
How to build custom reports for a complete 360° view of your business
How to connect your various software platforms and avoid data duplication
With a simple CRM system in place you'll be able to offer exceptional customer service, track your daily correspondence, increase your marketing ROI and run reports on your client data, all whilst generating new leads and improving sales conversions to ultimately increase your bottom line.
This workshop is relevant to any business owner/professional that already has a client database or is looking to develop one and service it easily and effectively.
---
Presenter - Frances Blackie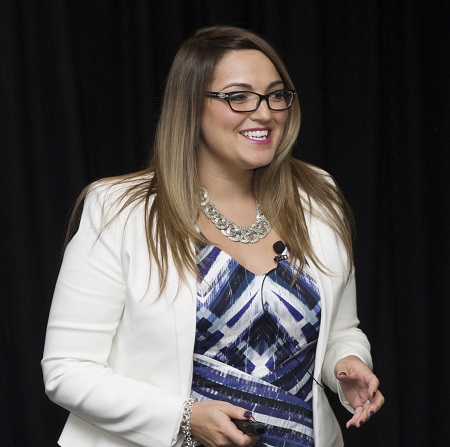 Frances is an accomplished sales and marketing professional who specialises in assisting small businesses to improve their customer relationships and generate sales opportunities through online marketing.
Frances has developed and delivered training programs for the last five years under various government-funded programs to over three thousand small business professionals.
Five years ago Frances founded FWRD Rewarding Databases, a successful CRM strategy and implementation consultancy that specialises in supporting the small business community.
Having personally mentored countless business owners to drive their business to new levels of success, Frances has a strong grasp of the development concerns facing the small business community. One of her primary areas of focus is helping business owners organise and automate aspects of their business administration and communication to free up time to focus on revenue generating activities.
Frances is passionate about educating the small business community on a variety of business development areas including customer relationship management, cloud-based productivity applications, social media and online marketing.
---