Workshop on Opportunities in Horizon 2020

Monday, April 14, 2014 from 8:00 AM to 10:00 AM (EDT)
Event Details
Opportunities in Horizon 2020 – The 8th research and innovation framework program of the European Union
On April 14, swissnex Boston welcomes Agatha Keller, Regina Notz and Annika Glauner from EU GrantsAccess, a joint information and counselling center of the University of Zurich and ETH Zurich, the largest regional office of the Swiss Research Network Euresearch, Sciex Office and EURAXESS Services Centre to hold a workshop on the different instruments for researchers to collaborate with Europe as well as to do research within Europe. Horizon 2020 is the 8th research an innovation framework program of the European Union and will run for the next six years. It is a great chance to learn about your future possibilities within research and to learn how Swiss researchers can participate.  
Schedule
8:00 AM: Doors open
8:15 AM: Introduction, Alexandra Zingg, swissnex Boston
8:20 AM: Collaborative Research in the European Union (Talk), Agatha Keller, EU GrantsAccess, ETH Zurich/University of Zurich
8:35 AM: The European Research Council: Funding the best people and the brightest ideas (Talk), Regina Notz, EU GrantsAccess, ETH Zurich/University of Zurich
8:50 AM: The Marie Skłodowska Curie Actions: Career development and training with transnational mobility (Talk), Annika Glauner, EU GrantsAccess, ETH Zurich/University of Zurich
9:05 AM:  General Discussion
9:15 AM: Individual Discussion Groups split for the three themes (participants decide themselves which of the three sessions they would like to attend)
10:00 AM: End of Workshop
Collaborative Research in the European Union
Collaborative research has a long tradition in the European Union. In Horizon 2020 there are many possibilities to work in intersectoral consortia on research and innovation projects. Possible program sections are:
• Information and Communication Technologies
• Nanotechnologies, Advanced Materials, Advanced Manufacturing and Processing, and Biotechnology
• Space
• Health, Demographic Change and Wellbeing
• Food Security, Sustainable Agriculture and Forestry, Marine, Maritime and Inland Water Research and the Bioeconomy
• Secure, Clean and Efficient Energy
• Smart, Green and Integrated Transport
• Climate Action, Environment, Resource Efficiency and Raw Materials
• Europe in a changing world - Inclusive, innovative and reflective societies
• Secure societies – Protecting freedom and security of Europe and its citizens
The European Research Council: Funding the best people and the brightest ideas
The European Research Council (ERC) encourages high quality research in Europe through competitive funding and to support investigator-driven frontier research across all fields, on the basis of scientific excellence. Being 'investigator-driven', or 'bottom-up', in nature, the ERC approach allows researchers to identify new opportunities and directions in any field of research, rather than being led by priorities set by politicians. This ensures that funds are channeled into new and promising areas of research with a greater degree of flexibility.
The Marie Skłodowska Curie Actions
The objective of the MSCA is to support the career development and training of researchers – with a focus on innovation skills – in all scientific disciplines through worldwide and cross-sector mobility. For this, the MSCA provide grants at all stages of researchers' careers, from PhD candidates to highly experienced researchers, and encourage transnational, intersectoral and interdisciplinary mobility. The MSCA will become the main EU program for doctoral training, funding 25 000 PhDs.
Endowing researchers with new skills and a wider range of competences, while offering them attractive working conditions, is a crucial aspect of the MSCA. In addition to mobility between countries, the MSCA also seek to break the real and perceived barriers between academic and other sectors, especially business. The MSCA follow a "bottom-up" approach, i.e. individuals and organisations working in any area of research can apply for funding. Several MSCA initiatives promote the involvement of industry etc. in doctoral and post-doctoral research.
Speakers: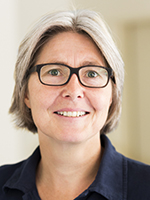 Agatha Keller (MA History and Political Science)
Agatha Keller took the co-chair of EU GrantsAccess - International Research Programs in 2001. She studied at the University of Zurich and post-graduated from the EPFL with a degree in University Policy & Research Policy. She worked for several Swiss private companies as well as for the Swiss copyright society for literature and art before she joined the team of the University of Zurich's consultancy office for European research programs in 1995. Agatha Keller's expertise focuses on fostering close cooperations between excellent scientists and scholars from abroad and from Switzerland. In the field of international academic cooperation Agatha Keller has set up and strives to further professionalize both for the ETH Zurich and the University of Zurich a unique system of research quality management for proposals and projects. She is the past chair of the International Region of the US-association NCURA (National Council of University Research Administrators) and the Program Chair of the NCURA 1st International Region Meeting.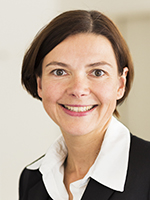 Annika Glauner (MA Art History)
Annika Glauner has joined EU GrantsAccess as Senior Research and Program Manager in 2007. From 1993 until 2000 she was as responsible for the artist-in-resident program at the Centre for Art and Media Karlsruhe Germany (ZKM). During this time she was part of the consortium defining a schemata for 'Intelligent Information Interfaces' (i3), an Esprit Long-Term Research initiative initiated by the European Commission. In the consecutively funded projects she focused on the boundaries between Art & Culture and ICT, the resulting challenges and opportunities. She was Senior Project Manager within the Strategic Design Group at Philips Design Eindhoven, Netherlands before she became artistic director of an international festival for film, video and new media in Basel, Switzerland in 2002. Annika is a member of the Steering Committee of the Community of European Research Project Managers of the League of European Research Universities (LERU) and since 2011 Secretary of NCURA's International Region. She has realized numerous conferences, workshops and exhibitions, and evaluated interactive art projects for international institutions. She actively participated in more than 10 EU Framework Program projects. Her current research interests focuses on the impact of social media on intercultural communication and its challenges for networks for international researchers.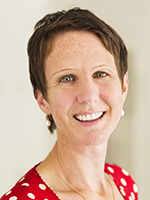 Regina Notz (Dr. sc. ETH Zürich, Biology)
Regina works for EU GrantsAccess as a senior research manager since 2009. She studied at ETH Zurich, where she also did her PhD, during which she enjoyed an extended molecular biology training at the USDA ARS in Corvallis, Oregon. Her PhD was followed by a PostDoc as a Marie Curie Industrial Fellow at the Unilever Research and Health Institute in the Netherlands. Regina stayed for 5.5 years with Unilever, moving from basic research towards product development and managed the dairy category supply chain and innovation microbiology team. Back in Switzerland, Regina followed up on her passion for project management and consultancy at her current position in the international grants office of ETH and University of Zurich. She recently obtained a Certificate of Advanced Studies in project management and manages multiannual projects with several academic and industrial partners sponsored by the European Commission. Regina is also in charge of supporting researchers with US grants, e.g. NIH.
This event is presented by:

When & Where

swissnex Boston, Consulate of Switzerland
420 Broadway
Cambridge, MA 02138


Monday, April 14, 2014 from 8:00 AM to 10:00 AM (EDT)
Add to my calendar
Workshop on Opportunities in Horizon 2020