Workshop on How to Communicate Competently. (The Takes, The Makes & All Tha...
Description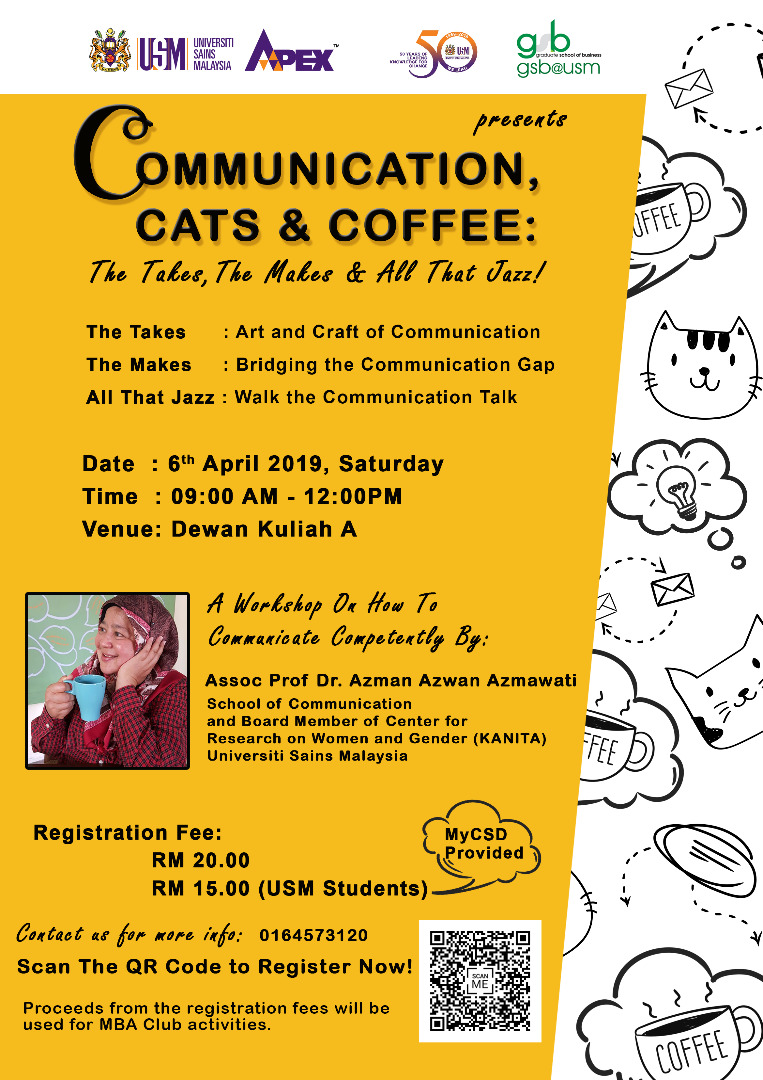 The Takes: Art and Craft of Communication
The Makes: Bridging the Communication Gap
All That Jazz: Walk the Communication Talk
What is it about?
A Workshop on How to Communicate Competently.
Date: 6th April 2019, Saturday
Time : 0900 - 1200
Venue: Dewan Kuliah A, Universiti Sains Malaysia
Workshop Coordinator: Prof. Dr.Azman Azwan Azmawati from School of Communications, USM
Brief Introduction
Whether an executive is working on a sales presentation, internal business update, or the ever-intimidating executive briefing, they need a road map that will help guide them.
This workshop aims to guide participants to :
1. Transform messages into influential, audience-centric stories
2. Shift from being a data collector to a strategic presenter
3. Use a shared, common language to build narratives

Learning Outcome
a) Learn Design Flow
This workshop will teach participants how to isolate the most crucial information on their slide and express it visually.
b) Create Visual Effective Presentation
Participants will practice creating visual communication that seeks to educate, inform, persuade, and/or entertain specific target audiences.
c) Presentation Best Practises
Participants will learn public speaking and presentation best practices.

Workshop Fees :
USM Student and Staff: RM 15
Non-USM Student: RM 20