Description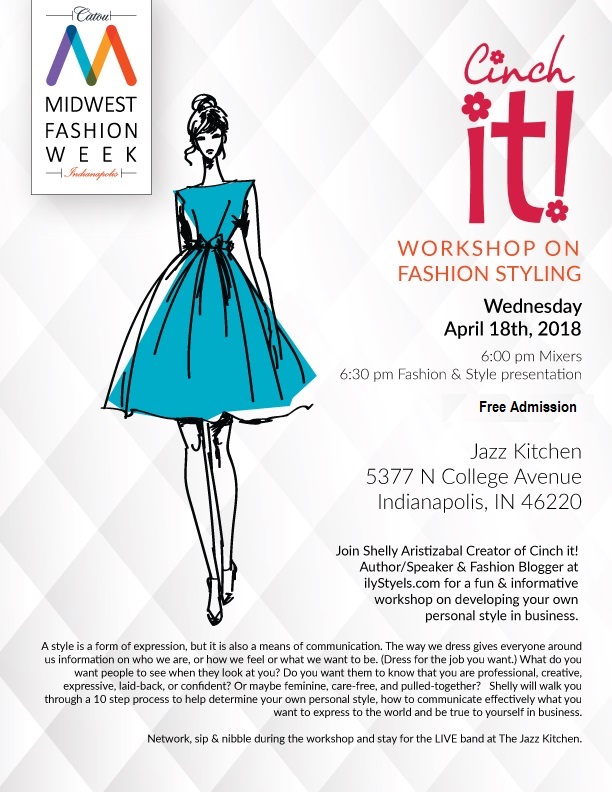 Wednesday, April 18th, 2018
Workshop on fashion styling

Location:
Jazz Kitchen
5377 N College Avenue
Indianapolis, IN 46220

Time:
6:00 pm mixers
6:30 pm Fashion & Style presentation

Free Admission
Join Shelly Aristizabal Creator of Cinch it! Author/Speaker & Fashion Blogger at ilyStyels.com for a fun & informative workshop on developing your own personal style in business.
A style is a form of expression, but it is also a means of communication. The way we dress gives everyone around us information on who we are, or how we feel or what we want to be. (Dress for the job you want.) What do you want people to see when they look at you? Do you want them to know that you are professional, creative, expressive, laid-back, or confident? Or maybe feminine, care-free, and pulled-together? Shelly will walk you through a 10 step process to help determine your own personal style, how to communicate effectively what you want to express to the world and be true to yourself in business.


Network, sip & nibble during the workshop and stay for the LIVE band at The Jazz Kitchen.