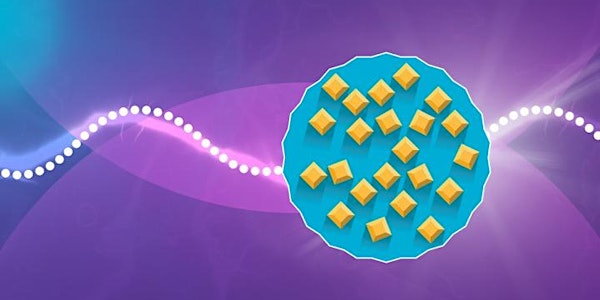 Workshop on Electromagnetic Effects in Materials Synthesis
Event Information
Location
Marquis Conference Room (Scott Hall 5201)
Carnegie Mellon University
5000 Forbes Avenue
Pittsburgh, PA 15213
Description
Several materials of technological importance require high temperature processing over long durations and demand a large cost and energy footprint. Electromagnetic waves, such as microwave radiation and lasers can lower both temperatures and times involved in processing various types of materials, ranging from cooking food, making pharmaceutical drugs and 3D printed plastic parts to applications in precision surgery. What is common to all these examples is the idea that the electromagnetic fields absorbed within a material may not be immediately converted to heat, but can instead promote other forms of chemical or physical reactions.
This inaugural two-day workshop will foster collaboration between the research communities that use electromagnetic fields (in particular microwave radiation and lasers) for making materials. This workshop will spawn discussions and cross-pollinate ideas between members of both communities that will uncover answers to the longstanding scientific challenges in using electromagnetic fields for materials synthesis/processing.
From an industrial standpoint, technological advances in processing advanced materials using electromagnetic fields can have a smaller energy footprint compared to conventional synthesis and as such will have a profound impact on society. These materials will additionally find use in diverse areas like sustainable infrastructure, transportation, clean energy, water management and healthcare.
Please see below for agenda:
Day 1
08:00 – 08:45 | Breakfast
08:45 – 09:00 | Welcome and Goals of Workshop
09:00 – 12:00 | Tutorial 1: Non-thermal effects of electromagnetic fields (includes talks on lasers and microwave). Coffee break midway.
12:00 – 1:00 | Boxed Lunches
1:00 – 2:45 | Tutorial 2: Computational modeling of coupled electromagnetic and thermal phenomena. Coffee break at end.
3:00 – 5:00 | Breakout Session 1 followed by a summary
5:00 – 7:00 | Poster Presentation Session with Dinner
Day 2
08:00 – 08:45 | Breakfast
08:45 – 09:00 | Announcements and Logistics
09:00 – 12:00 | Tutorial 3: Advances in thermal measurements and models. Coffee break midway.
12:00 – 1:00 | Boxed Lunches
1:00 – 3:45 | Tutorial 4: In-situ, in-operando characterization tools. Coffee break at end.
4:00 – 5:00 | Breakout session 2 followed by a summary
5:00 – 5:30 | Closing Remarks and Future Directions
You can also watch the session via a webcast if you can't make it in person. Please register for the webcast here. You will also need to register for a ticket below.
Directions:
Scott Hall is located on the east side of Carnegie Mellon's Pittsburgh campus between Hamerschlag Hall and the FMS building, and adjacent to the east wall of Wean Hall. Scott Hall is accessible from entrances in Wean Hall, on Hamerschlag Plaza, and on Hamerschlag Drive. View a map.
The workshop is organized by Dr. B. Reeja Jayan, PhD, Asssistant Professor in Carnegie Mellon University's Mechanical Engineering Department and affiliate of Scott Institute for Energy Innovation. This workshop is sponsored by the National Science Foundation (NSF) Division of Civil, Mechanical, and Manufacturing Innovation, Office of Naval Research (ONR), Carnegie Mellon's Scott Institute for Energy Innovation, Anton Paar Inc. and Thor Labs.
Date and time
Location
Marquis Conference Room (Scott Hall 5201)
Carnegie Mellon University
5000 Forbes Avenue
Pittsburgh, PA 15213