Workshop on EEG data analysis and BCI

Saturday, June 8, 2013 at 9:00 AM

-

Sunday, June 9, 2013 at 5:00 PM (PDT)
Event Details
Welcome to the 1st Indian BCI Workshop
This 2 day workshop will focus on EEG data analysis, neurofeedback and BCI applications. The registration is free of cost.
The tentavive agenda is the following:
 
Saturday 8th June
Sunday 9th June
9-10
 Registration, welcome address,
and brief BCI introduction and
highlights
 ENOBIO amplifier and
STARSTIM neuroestimulator:
-HW and SW overview and demos
10-11
 BCI State of the Art
-Invasive vs non Invasive
 BCI2000 Introduction and demos
11-12

 Standar BCI modalities
-Motor Imagery
-P300 Paradigm
-SSVEP 

 Some interesting BCI project I
-ASTERICS
-HIVE
-FutureBNCI
12-13

Other Types of BCI
-Affective BCI
-Hybrid BCI
-EEG based Biometry

 Some interesting BCI project II
-HUMABIO/ACTIBIO/TABULA RASA
-Sensation
-HC2
13-14
 lunch
 lunch
14-15

EEG feature Extraction
-Standar EEG features fro BCI
-Artefact correction

 Brainstorming Session:
-Attendees to present their research
15-16
 Advance EEG feature Extraction
-LORETA
-Complex Networks
Brainstorming Session:
-Attendees to present their research
16-17
 Classification techniques
 Brainstorming Session:
-Attendees to present their research
17-18
 Neurostimulation and BCI
 Brainstorming Session:
-Future Directions on BCI research
This workshop will also bring the opportunity to participants to get involved in the emerging indian BCI community.
Registration
Please register in the link above by providing your name and email. Please also send me an email with your affiliation.
For any enquiry please contact me:
Dr. Alejandro Riera
mail: alejandro.riera@starlab.es
phone: 85 93 83 11 76
Venue
The Chevron Orchards Hotel
Banquet Hall (5th floor)
137/7 9th Main Road 6ACross Street
Sadashiv Nagar , Palace Ground
Bangalore
India
This hotel is situated at 200 meters from the Raman Research Institute.
About Dr. Alejandro Riera
Dr. Alejandro Riera graduated in Science Physics (Astrophysics) from the Complutense University of Madrid. After working a couple of years in a Multinational Consultancy Firm in IT projects, he started giving lectures in High Schools through out Spain disseminating Science, in particular the Theory of Relativity. After this, he started to work in the Neuroscience department of Starlab Barcelona where he completed his PhD at the Univerisity of Barcelona. The title of his PhD is "Computational Intelligence Techniques Applied to Electrohysiological Data Analysis". He received the CUM LAUDE degree. During this last 7 years in Starlab, Alejandro has been leading research projects and also providing training to clients in several occasions. Alejandro has a large expertise in EEG data analysis and BCI applications as well as a passion to teach.
Organized with the support of www.starlab.es and www.neuroelectrics.com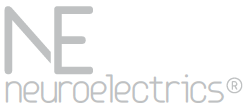 When & Where

The Chevron Orchards
Banquet Hall (5th floor) 137/7 9th Main Road 6ACross Street
Sadashiv Nagar , Palace Ground
Bangalore, Karnataka
India

Saturday, June 8, 2013 at 9:00 AM

-

Sunday, June 9, 2013 at 5:00 PM (PDT)
Add to my calendar
Organizer
Spanish Research Company focused on Neuroscience