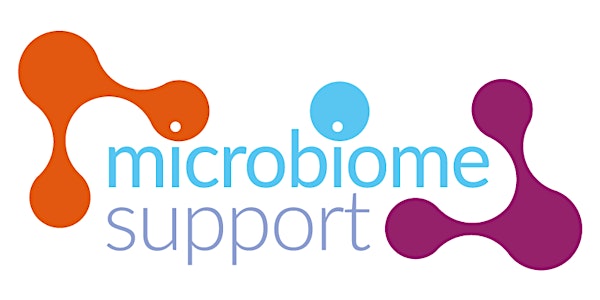 Workshop on Education in Food Systems Microbiome Related Sciences
Workshop on Education in Food Systems Microbiome Related Sciences: Needs for Universities, Industry and Public Health Systems
By MicrobiomeSupport consortium
Date and time
October 11, 2021 · 3am - October 12, 2021 · 7:30am PDT
About this event
The microbiome online workshop organized by MicrobiomeSupport consortium comprises two days, 11 – 12 October 2021.
Future microbiome applications in the food and bioeconomy sector will require well-trained personnel in microbiome-related technologies (e.g. –omics, bioinformatics, etc.) and other multi-disciplinary aspects.
On 11th and 12th of October 2021, MicrobiomeSupport will organize an online workshop to elaborate and discuss together with companies and representatives of global university and research institutions the educational needs in microbiome research. The workshop will also address educational needs that arise from a public health perspective.
More than bringing together a broad spectrum of stakeholders, the workshop aims to:
Define educational needs in microbiome research for industry, public health and academia.
Create awareness about educational needs. MicrobiomeSupport will use the outcome of this workshop to help solving existing issues.
Define strategies to better meet educational needs at national and international level and promote trans-sectorial networking and collaboration with academia.
Connect industry with academia and public health institution
The agenda features short and specific keynotes and two different roundtables involving experts from university and research institutions, industrial companies and the public health sector.
Monday 11th foresees three Sessions including "Needs for Public Health Authorities", "Needs for Universities" and "Needs for Schools and Non-Academic Training".
Tuesday 12th includes a Session about "Needs for Companies and Industry" and two roundtables where participants have the opportunity to discuss consumer acceptance of microbiome innovations and the needs of educational and human resources by the industry.
Please find more information and the full agenda in the following link: https://www.microbiomesupport.eu/coming-up-workshop-on-educational-needs-in-microbiome-sciences/
Data protection
Your privacy is important to Austrian Competence Centre for Feed and Food Quality, Safety and Innovation-FFoQSI GmbH and MicrobiomeSupport Consortium (https://www.microbiomesupport.eu/project-partners/). This policy describes the types of personal information FFoQSI GmbH may collect from you, the purposes for which we use the information, the circumstances in which we may share the information and the steps that we take to safeguard the information to protect your privacy.
The personal data we collect and why
In the online registration form, we collect your contact/affiliation data for the purpose of registering you for the defined meeting and/or workshop. This data will be stored until the completion of the MicrobiomeSupport project.
During meetings/workshops you will be photographed/filmed/recorded. The photos/recordings may be used in both printed and digital form, in various channels where FFoQSI GmbH and MicrobiomeSupport Consortium disseminate information about their activities. If you do not want to be photographed/filmed/recorded, please notify the photographer, an FFoQSI employee or a member of the MicrobiomeSupport Consortium so that we can respect your choice. The images/recordings will be used for a maximum of 5 years.
Use and disclosure of your personal data
We will use the personal information provided in the registration form to process your registration, communicate with you and obtain your feedback regarding the conference. In doing so, your information may be transferred among project partners (within countries that provide an adequate level of data protection) and exchanged with the European Commission (for the accounting purposes only).
Your Rights
You have the right to obtain information about the personal data stored about you. You also have the right to demand the rectification or erasure of the data. The General Data Protection Regulation also gives you the right to demand the restriction of the processing of your data under certain circumstances and the right to data portability. You also have the right to object to the processing of your data. If your data are processed on the basis of your consent, you may withdraw this consent at any time. The withdrawal of consent shall not affect the lawfulness of 5 processing based on consent before its withdrawal. If you are of the opinion that the processing of your data violates data protection laws you may lodge a complaint with the Data Protection Authority (www.dsb.gv.at). If you wish to exercise your rights, please contact us at info@microbiomesupport.eu.
Controlling your personal data contact details and further information
Information about your privacy rights as well as the contact details of FFoQSI GmbH and FFOQSI's Data Protection Officer can be found at https://www.ffoqsi.at/en/datenschutz/
Contact person for any questions related to the workshop and registration process: Rocio Olmo (rocio.olmolopez@ffoqsi.at) and Martin Wagner (Martin.Wagner@vetmeduni.ac.at).