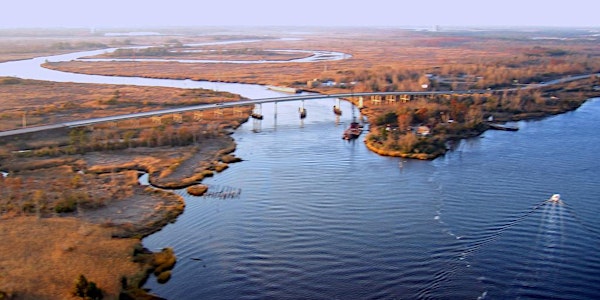 Workshop: Meeting NC's info needs on water quality
When and where
Location
Fayetteville Observer 458 Whitfield Street Fayetteville, NC 28306
Description
From coal ash to GenX, North Carolina's water sources are exposed to contaminants that may put communities at risk. Local newsrooms have produced indispensable reporting on water quality issues, including the current debate around GenX. And there's more to be done.
But with limited resources, we need creative strategies to support long-term reporting on such systemic issues like ongoing threats to water quality. How might collaboration help maximize our collective ability to serve the public with the information they need? What are creative ways we can tell these crucial stories and connect with those most affected (and who might not see our coverage)?
With support from Democracy Fund's Local News Lab, we are gathering a group of leaders and staff members from local news outlets in North Carolina to brainstorm ways that we could all work together to support reporting on the issue of water quality in the state with the goal of more deeply engaging and empowering local communities through journalism. Our guiding question: How can North Carolinians get the information they need to look out for the safety of their drinking water and the health effects of contamination?
The workshop will be led by Melanie Sill, senior news consultant to the Democracy Fund, and Cole Goins, former director of community engagement at The Center for Investigative Reporting.
At the end of the day, we hope to walk away with several concrete ideas for projects that we could help support this year. This discussion is meant as a starting point for ideas and opportunities and isn't intended to commit anyone to a particular role or project.
Note: Attendance is limited, so we are initially inviting one person per organization (we'll keep a standby list so if you want to request a second seat, please do). Please RSVP to guarantee a seat for you or another journalist from your organization. Lunch will be provided at noon, so please arrive on time.
Ideas for discussion:
Current landscape of coverage on GenX and water quality: What's working? What's missing?

Information needs: What do people want to know, and what do they need to know? What are you hearing from your communities?

Opportunities for collaboration: Where do we compete, and where can we work together? What do you need help with? How could newsrooms play to each others' strengths to maximize reach and resources?

Creative ways to cover water quality: Beyond stories on your respective platforms, how could we get information directly to communities? What are ways we could incorporate the public into the reporting? How could we get creative with our storytelling and distribution?

Strengthening our community relationships and goals: How can we raise the profile of coverage to help increase trust/credibility and support audience goals for all organizations?
Where do I park at the Observer?
Pull into the main entrance at 458 Whitfield St. and drive straight through the gates into the employee lot. You can park anywhere in the upper or lower employee lots.