Workshop Logistics for U.N. Children's Day

Friday, October 14, 2016 from 8:30 AM to 9:15 AM (PDT)
Event Details
How to Hold Emotional Intelligence Workshops for Universal Children's Day
Logistics & Preparation
What do children most need from their adults? We believe that emotional intelligence is "the missing link." So we're collaborating with volunteers in 100 countries to spread emotional intelligence to parents, educators, and everyone who supports children.
In this meeting we'll discuss the basics of holding the workshops -- why / what / who / when / where / how.
Join the webinar to discuss:

The logistics of the EQ for Universal Children's Day workshops

Who should hold the workshops, who should attend

How to prepare, and other frequent questions about the process

 

    
What:  Online Webinar meeting

When:  October 14 -  8:30 am PDT (San Francisco) World Times
How: Register for the Live Web meeting (includes a link to the recording) or the Recording Only.
Registration is free or you may choose to register and donate. Donations go to the EQ for Children's Day project via Six Seconds, a 501(c)3 nonprofit working toward a billion people practicing emotional intelligence (www.6seconds.org).
Presenters:
Joshua Freedman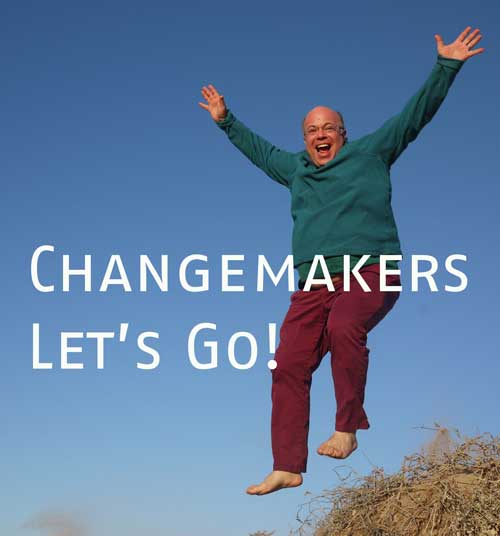 Joshua Freedman is the CEO of Six Seconds - The Emotional Intelligence Network.  His passion is to inspire compassionate wisdom, that blend of insight and caring that lets us nourish the best in ourselves and one another.
Josh is the author of the international best-seller: At the Heart of Leadership, as well as Inside Change, The Vital Organization, Whole-Hearted Parenting, and numerous tools and programs, including the Six Seconds Emotional Intelligence Assessment, used in over 125 countries.

Susan Stillman, Ed.D., Director of Education
With years of experience as an educational leader, scholar-practitioner, K-12 school counselor, and higher ed faculty, Susan brings a diverse background and set of skills to bear on her mission to build and sustain Six Seconds' network to practice EQ -- and particularly to ensure the next generation learns these invaluable skills. 
Organizer
Six Seconds
Six Seconds is a global network of change makers committed to supporting one billion people to practice emotional intelligence.
We are a not-for-profit organization, dedicated to supporting people to create positive change -- everywhere, all the time.  Our network is global, with offices and representatives in 25 countries, and members everywhere... practicing the skills of EQ so people create stronger connections, make more sustainable decisions, and thrive.
Workshop Logistics for U.N. Children's Day