Workshop: Living with Presence and Purpose in the Modern Age

Saturday, May 26, 2012 from 9:00 AM to 5:00 PM (PDT)
Event Details
THIS EVENT HAS BEEN CANCELLED.
Please keep an eye on www.wisdom2conference.com for updated events.

How do we live with with a deeper connection to presence and purpose?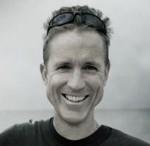 Every so often cultures go through something of a rebooting, a time when old structures and beliefs change drastically, and new systems and ways of living emerge. Our country, and some would argue our entire world, is going through just such a process.
This workshop is for those who feel the impacts of this shift, and believe they are being asked to change and evolve along with it.

This could take many forms, such as changing your work or place of residence, or simply approaching your current work with a new perspective. It could involve leaving your old life behind to follow a dream, or it could entail finding a way to spend thirty minutes a day on a particular passion of yours. The level and intensity of the shift may be different for each one of us, but for millions of people, a shift is underway.

Join Wisdom 2.0 Founder, Soren Gordhamer, and guests for this day-long workshop exploring shifts, and what it is to align more deeply with what is wanting to come through us into the world.