Description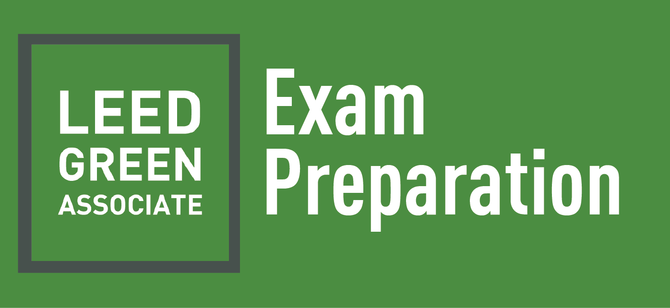 LEEDv4 training aimed at helping attendees become LEED Green Associate. The class will cover the basics of green building, the USGBC/GBCI, and will review the intent and requirements of every credit towards LEED BD+C certification. No prior knowledge of LEED is required to attend the class.
Showcase your green building expertise by getting a LEED professional accreditation. Demonstrate leadership and commitment to improving yourself, your environment and your community.
The training class will include electronic handouts, instructions on how to sign up for the accreditation exam, and practice exam questions. This training also includes up to two hours of free personalized phone and/or email consultation with the experienced LEED instructor, within four weeks of the class, to clarify any LEED related questions before the exam.
Instructor
Adhamina Rodriguez is a Sustainability Consultant, Founder and CEO of AR Green Consulting.
Adhamina brings over 20 years of experience in the construction industry managing interdisciplinary teams to improve sustainability in buildings and organizations. In her roles of Director of Sustainability, Project Executive, and Senior Project Manager for large corporations, Adhamina has managed hundreds of complex green projects from beginning to end, has established sustainability policies, and has delivered healthier and better performing buildings.
Adhamina is an accomplished LEED administrator, and has imparted hundreds of LEED trainings classes to a variety of professional and academic fora. Adhamina is an official Instructor in green design and construction at U.C. Berkeley Extension, and has lectured at Stanford University since 2001.
Adhamina is an Architect/Civil Engineer from the University of Seville (Spain), and has a Master's Degree from Northwestern University's Civil and Environmental Engineering Department. Her green building professional accreditations include: LEED AP; WELL AP; Living Future AP; GreenPoint Rater; Certified CALGreen Plans Examiner; Certified CALGreen Inspector; and Green Globes Professional. In 2011 Adhamina was recognized by Engineering News Record (ENR) as one of California's Top 20 Under 40 for her work in sustainability.
Date and Time
Location
San Francisco Ferry Building
Port Commission Hearing Room (PCHR)
1 Sausalito - San Francisco Ferry Bldg
San Francisco, CA 94111