Description
We invite you to participate in an engaging, honest, and poignant workshop facilitated by Dr. Olaf Kuhlke that evaluates what it means to "lead through vulnerability", and face stress and adversity in a changing work environment. We will refine what strong leadership is and means to you, how to be vulnerable and effective at the same time, and how to inspire your company and employees to embrace vulnerability as an essential workplace strategy. Anyone is welcome to attend, but the session is focused more on individuals that identify as male entrepreneurs, organizational managers or leaders.
---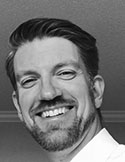 Integrative Re-Sources, President, Dr. Olaf Kuhlke is the President of Integrative Re-Sources, LLC, and an Associate Professor at the University of Minnesota Duluth. He is an internationally recognized educator and researcher who was the first to establish a cultural entrepreneurship program in a University setting in North America. Originally trained as a geographer, his research, teaching and community development work focuses on economic development, entrepreneurship, and innovation, as well as resiliency and vulnerability in leadership. Kuhlke conducts resiliency research and facilitates workshops for Integrative Re-Sources. He is currently working on a National Science Foundation-sponsored project in the Canadian Arctic and Northern Alaska. His research team is exploring ways in which Inuit/Koyukon communities can utilize entrepreneurship and resiliency training to build their local economies, and implement entrepreneurship and digital media training programs in remote Arctic Communities. "Just like healthcare, self-care should be an essential part of work place strategies"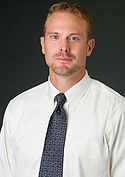 Kurt Ramler, ME, Integrative Resources Consultant, brings over 20 years of local and international teaching and coaching experience to Integrative Resources. During his time as a collegiate head football coach, Ramler understood the vital role of self-care for his coaches and players. "When my coaches and I fostered a healthy environment in which self-care was a priority, we noticed stronger connections between coaches, players, and our community, which then lead to great achievement and fulfillment. This is the environment necessary for great teams to occur." Kurt utilizes mindfulness, positive psychology and visualization techniques to help his teams succeed. Kurt's teams consistently achieved at a higher level than anticipated, and numerous (over 30) individual programmatic records were broken. Ramler received two Coach of the Year awards, a Congressional special recognition award, and was featured by NPR and 60 minutes for his creative approach. In addition to coaching Kurt has also served as a collegiate instructor and international consultant. He is excited to help teach workshop participants how to best foster a positive environment in which high achievement and healthy living go hand in hand.