Description
Please note space is limited for this workshop and is reserved for companies that have european expansion plans and looking to set up business in France.
Exact location of this workshop will be confirmed once your registration has been approved.
When launching your product in France, you may be tempted to translate your existing marketing content and call it a day. While this strategy sometimes works to a certain extent, it can be a sure way of getting ignored. In this workshop, Eliott Maidenberg, French marketing specialist, will walk you through some of the best practices when marketing to a French audience, and which marketing faux pas to avoid.

The basics: how to localize your marketing for France

Which marketing mix to sell your B2B product or service in France

The top 5 business media outlets you should aim for (and how to get in)

Popular B2B brands: case studies
AGENDA
8.30am : Welcome breakfast
8.45am : Presentation of Paris Region by PRIME
9.15am: Workshop by Jin
9.45am: Q&A
10.00am: Networking
10.30am: End of event
SPEAKERS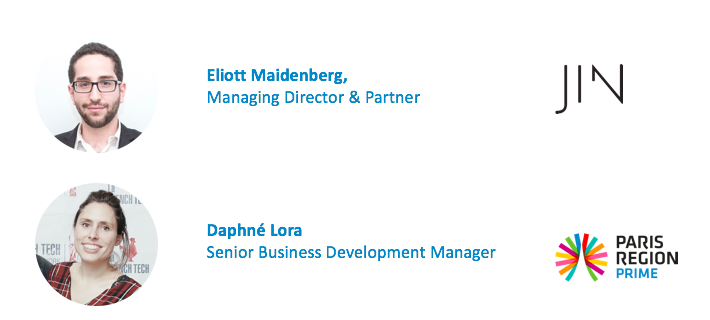 Before you join, please make sure you fill out this form to tell us a little bit more about your expansion project to France.