Workshop: Intro to the Search Inside Yourself Mindful Leadership Training -...
Description
Great leaders empathize with their customers, employees and stakeholders. The Search Inside Yourself program teaches leaders the self and interpersonal awareness skills necessary to develop this empathy.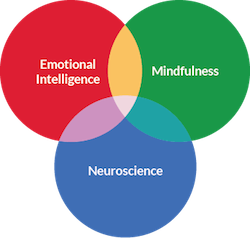 Program Design
Everyone has the capacity to develop and increase wellbeing because wellbeing is a skill, and all skills are trainable.
The highly interactive and experiential program includes the following core components:
Overview of the neuroscience of emotion, perception and behavior change

Definition of emotional intelligence and its personal and professional benefits

Attention training to enable greater emotional intelligence, including self-awareness, self-mastery, motivation and connection with self and others

Principles and practices for developing healthy mental habits that accelerate wellbeing, including effective listening, generosity, empathy, communication and social skills

Mindfulness and reflection practices that support happiness, thriving and overall wellbeing

Exercises include attention training practice, dyad conversations, writing, walking and group conversations
Costs:
Our intention with workshops and community events is to connect people and to make them accessible for everyone: from top level management to freelancers. At the same time be believe that the products we provide add value and of course we have running costs doing them.
So this is what we came up with: After each workshop we will ask you how much feels appropriate for you - the principle (copied from Vipassana): you pay for the people who come to the next workshops. Send the amount you want to pay over paypal to contact@connected-b.com - thank you on behalf of the next attendee!

For questions feel free to reach out: contact@connected-b.com
---
TICKET INFORMATION
After the purchase you will receive a confirmation email from eventbrite our ticket partner. Your E-Ticket will be attached in this email. Important: if you did not receive a confirmation email, please check your spam folder, if you still do not find it please click here and contact eventbrite.

If you encounter technical issues with the order process please click here and contact Eventbrite.

Do you want to look at your order again or actualize it? Here you will find all information.

All purchases are binding.

Mentioned facilitator or speakers can be subject of change.
I accept the tearm of use for my purchase of the online ticket. Here you will find the general terms and conditions.