Description
Innovators bring in the new. They are consistently leading transformation. Change agents realize that in order to be successful they need to build aligned teams. Workspring is partnering with LUMAN to workshop with you and your team. Come and learn practical tools to set your team up for success!
Join us at Workspring at this 90-minute workshop and be introduced to core frameworks and practices that YOU can use as a leader to root yourself in purpose, and at the same time improve the responsiveness, agility and intelligence of your teams!
What you will walk away with:
Align all your activities and how you measure yourself on purpose and drive urgency with an inspiring vision
Experience solutions beyond basic innovation principles through first-hand activities in an innovative space
Learn the secrets and cultural competencies of high-performing self-managed teams
Find out what key capacities will let you thrive in the future of work
By the end of this workshop you will have renewed energy and focus, ideas about how to move forward strategically, and you will have several tools you can put into action immediately to accelerate your team!
There will be a networking hour after the workshop with complimentary beer, wine, and appetizers!
Innovators (workshop leaders):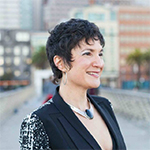 Tirza Hollenhorst
human resources, experience design,
transformation, talent development, complex systems,
ecology, embodiment, entrepreneurship,
partnerships, leadership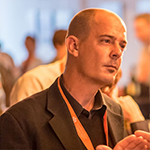 Philip
culture, transformation, archetypes,
perennial wisdom, leadership, integration,
enterprise modeling, complex adaptive systems
and operating frameworks