Description
Do you want to improve endurance and reduce recovery time?
We have helped dozens of athletes and sporting enthusiasts to increase energy and improve personal bests and recovery times by changing what and how they eat.
Learn how to get a natural competitive edge for endurance events, for beginners and advanced athletes.
The workshop is hosted by our practitioner Fleur Borrelli, Psycho-neuro-immunology (PNI) Clinician and Registered Nutritional Therapist.
What Fleur's clients say:
"I did 7.5 miles first thing this morning and then did not feel hungry until mid-afternoon. Also, as you predicted a few weeks ago, my times are better than ever and I have more energy and feel better afterwards. The final bonus is that I now have a lot less pain in my knees post-running than I did. Add in the 25lb weight loss, which has been easy to maintain despite numerous visitors recently, I'm a complete convert. Thank you." Clive Mitchell
"Many thanks for your support Fleur. It's been a revelation for me and is allowing me to enjoy my running so much more. My times have also fallen this year and I feel that my performance as a whole has moved up a gear." Alasdair Stuart
This talk is for runners, cyclists, tennis players, swimmers, tri-athletes, multi-eventers - anyone who participates in endurance sports.
FREE BODY COMPOSITION SCAN: Arrive a bit earlier for your free body composition scan which measures fat and muscle percentages, visceral fat and other key factors. It takes 2 minutes, fully clothed. Fleur will then discuss the implications of the results during the workshop.
More about our speaker:
Fleur Borrelli is a Psycho-neuro-immunology (PNI) Clinician and a Registered Nutritional Therapist. She has extensive experience in the fields of autoimmune disease, gluten intolerance, fibromyalgia and viral and bacterial infections, such as Lyme, as well as sports nutrition.

Fleur has a BSc in Nutritional Medicine from the University of West London (2006) and a post-graduate diploma in PNI from the Natura Foundation at the University of London (2012), where she is working towards an MSc in PNI. Read more.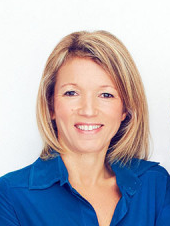 What are my transportation/parking options for getting to and from the event?
There is free parking outside the venue, in front of the row of shops and Vauxhall dealership opposite (free from 5.30pm) and in nearby residential streets - please check the signs. Norbiton is the closest train station on the Waterloo to Shepperton line (c5mins in a taxi) and alternatives are Kingston or New Malden (c10 mins in a taxi). The 213 bus stops outside (Kingston to Sutton route) and other buses stop close by.
There is also secure bike storage to the side of the building which the staff at The Willow can give you access too. Please bring your own locks.