Workshop: How startups integrate design process into product development

Wednesday, October 5, 2016 from 6:00 PM to 9:00 PM (PDT)
Event Details
Join us for our monthly Founders Floor Workshop Series where UX/UI design expert Pek Pongpaet will conduct a workshop on how startups can incorporate the design process into their product development, and learn how to effectively work and communicate with designers including a review of common industry tools such as Sketch, Invision and Principle.
The event starts with a networking reception where dinner and drinks will be provided.


Whether you are an entrepreneur with an early product concept, or a startup company rapidly iterating towards product market fit, being able to express a new design or product feature and communicate effectively with team members is crucial to your success.
Pek will briefly review common industry design tools such as Invision for prototyping and collaboration, Sketch for designing interfaces, websites and icons, and Principle for animated and interactive user interfaces.
In addition, Pek will answer many common design questions such as:
- How do you take a product idea and materialize that vision into a visual concept?

- What tool is best for creating wireframes?

- How does a team effectively communicate design concepts for product iteration?

- What design components do developers most need during the software development process?
- When should developers incorporate design elements and processes into product development?
- And many more!

If you are a startup founder or entrepreneur, then you do not want to miss this talk.


SPEAKER: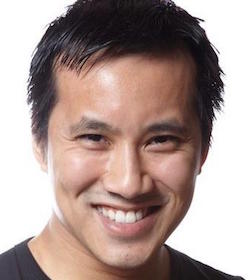 Pek Pongpaet, Founder and Managing Director of Impekable
Pek Pongpaet is the Founder and Managing Director of Impekable, a Silicon Valley based design studio that creates memorable, human-centric experiences.  Impekable designs and develops UX/UI experiences for mobile and web apps for clients like Google, HP, Discovery, Groupon, Twilio, Motorola and more. Prior to founding Impekable, Pek has worked for Accenture Technology Labs and for clients like Tesla and USAF. He has launched many digital products including Pinstagram which was listed on TIME Best 50 Websites of 2013. 
Pek is a highly sought-after public speaker and panelist on hot issues in technology, design, & Social Media. He has given talks at Northwestern University, DePaul University, and University of Chicago on topics such as Design, Innovation, Technology, and Entrepreneurship.
In addition, Pek has been interviewed and has written for publications such as Forbes, Inc. Magazine, Entrepreneur Magazine, UX Magazine and others.
Pek has a BA degree in Computer Engineering from University of Illinois at Chicago, enjoys practicing martial arts and has been a martial artist and fight choreographer for six Mortal Kombat video games.
AGENDA:
6:00pm - 6:45pm: Dinner and networking, demo/sponsor tables

6:45pm - 7:00pm: Intros, demo/sponsor tables mentions

7:00pm – 8:30pm: Speakers program and Q&A

8:30pm - 9:00pm: Meet the speakers, networking
EVENT ORGANIZER:
Founders Floor - Co-working accelerator for startups and entrepreneurs. Office space, partnerships and funding. 
SPONSOR OFFER: Free coworking day  
Apply here: http://foundersfloor.com/freeday/ 
Lifograph - The encyclopedia of people and companies in Silicon Valley 
Join Lifograph's FREE investor and startup community
http://community.lifograph.com

 Impekable is a UI design and mobile development studio based in San Jose, CA. We help organizations from startups to Fortune 500 companies create memorable, human-centric mobile experiences. We are an official Google Vendor and partnered with Twilio, Cinet, and Aruba Networks.
PARKING:

Free street parking: Abundant street parking is available for free after 6:00 p.m. in downtown San Jose. Streets closest to Founders Floor with free street parking are Santa Clara St., North Market St. and St. John St.
Free parking garage: Founders Floor will provide a 2 hour free parking voucher to the Market & San Pedro Square Parking Garage. This garage is only one block away from Founders Floor. It's located at 45 N. Market St., between W. Santa Clara St. and W. St. John St. Upon check-in at the Founders Floor event, make sure you ask for the 2 hour free parking voucher.


PUBLIC TRANSPORTATION:
VTA Light Rail is right outside our building, and runs every 20 minutes making public transportation fast and easy.  Both the Mountain View-Winchester and the Alum Rock-Santa Teresa VTA light rail stop at the Santa Clara Station(s) which is located just a block away.

Have questions about Workshop: How startups integrate design process into product development?
Contact Founders Floor