Description
Objective:
Data analysts and data scientists are struggling with a data scale problem that continues to grow, in multiple directions: individual tables with billions of rows, joins across dozens of tables, and more complex data types like spatiotemporal. OmniSci's open source GPU database and Immerse visualization platform is able to leverage those GPUs to execute SQL queries and render complex visualizations with billions of rows in milliseconds.
Brought to you by AICamp and OmniSci (formerly MapD), the half-day event is for developers, data analysts and data scientists of all skill level to come together to learn how to accelerate and scale data analysis, data visualization, with big data. The event features a blend of tech talks, code labs, discussions, demos and networking.
Schedule:
8:30am: Checkin/social
9:00am: Intro: Big data with instant query results and interactive visualization and OmniSci.
9:30am: Deep dive: building blocks of analytics database and OmniSci architect.
10:15am: User case: Apache Calcite architect on SQL query planning and optimization
10:45am: demo/code lab:

Analyze massive spatio-temporal (location & time) data with different charts and SQL queries using geospatial functions.
Visualize and explore raw datasets for feature selection, model training, and model validation using GPU data frame in a machine learning pipeline using Python libraries and Jupyter Notebook.

Speakers:
● Julian Hyde, Creator of Apache Calcite and Architect at Looker
● Vraj Pandya, Backend Engineer at OmniSci
● Veda Shankar, Senior Developer Advocate at OmniSci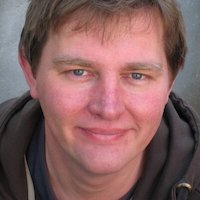 Julian Hyde, Creator of Apache Calcite and Architect at Looker
Julian Hyde is an expert in query optimization, in-memory analytics, and streaming. He is the original developer of Apache Calcite, the query planning framework behind Apache Hive, Drill, Flink and Beam, and was also the original developer of the open source Mondrian OLAP engine. He is an architect at Looker.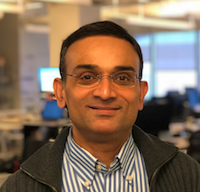 Veda Shankar, Senior Developer Advocate at OmniSci (formerly MapD)
Veda Shankar is a Senior Developer Advocate at OmniSci working actively to assist the user community to take advantage of OmniSci's open source analytics platform. He is a customer oriented IT specialist with a unique combination of experience in product development, marketing and sales engineering. Prior to OmniSci, Veda worked on various open source software defined data center products at Red Hat.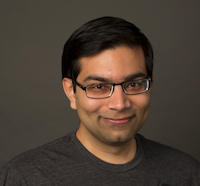 Vraj Pandya, Backend Developer Engineer at OmniSci (formerly MapD)
Vraj is a Backend Engineer at OmniSci. He earned his master's degree from Lamar University with focus on High Performance Computing.
Key takeaways:
Participants will get to experience firsthand the power of GPUs for data analytics, with instantaneous interaction on very large datasets.
Prerequisites:
basic Python and SQL
Logistics:
bring your laptop for the code lab.WIFI is available. light breakfast, snacks, coffee will be provided.
Workshop is limited for 75 attendees.
More Events hosted by AICamp: