Description
ComponentsConf Workshop Day (full day)

------ 9 September 2019 | 9:30am - 5:30pm ------
Find complete list of workshops on our website https://www.componentsconf.com.au/workshops


Building your first Fullstack Serverless App with React, AWS Amplify and GraphQL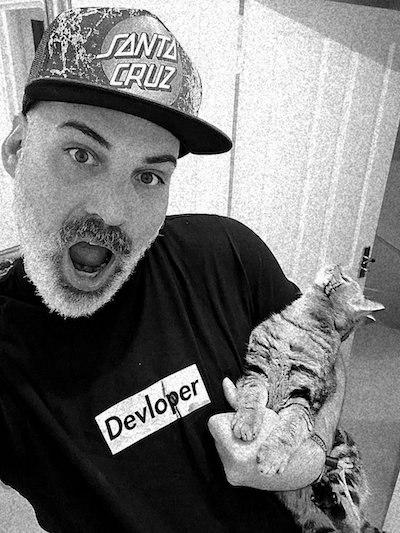 Gerard Sans -

Google Developer Expert in Web Technologies,

Developer Advocate at AWS
AWS | London, UK (read more about the speaker)
In this full day workshop we will be introducing AWS Amplify a modern toolchain, libraries and UI components to build modern Fullstack Serverless Apps. You will be building a fully featured Application from development to production.
Topics we will be covering:
Introduction to AWS Amplify

Designing a GraphQL API

Building the client and running queries and mutations

Adding real-time subscriptions and handling notifications

Adding offline support
Target Audience
You already know or want to learn about GraphQL and are curious about Fullstack Serverless Applications. You are excited to learn new features and tooling.
​
Requirements
Basic to Intermediate understanding of GraphQL and JavaScript. Bring your own laptop, fully charged, and a rested mind.
Read more on our website
---
Trainer

Gerard Sans is a Developer Advocate at AWS London. He's comming to Melbourne to give a talk at ComponentsConf and run this exclusive workshop.

He is very excited about the future of the Web and JavaScript. Always happy Computer Science Engineer and humble Google Developer Expert in Web Technologies.
He loves to share his learnings by giving talks, trainings and writing about cool technologies. He loves running GraphQL London, mentoring students and giving back to the community.
Sessions
--------- Conference Day | 10 September 2019 ---------
Check out full list of speakers and sessions on our website.

ComponentsConf - Australian JavaScript conference with exclusive focus on frontend frameworks & libraries: React, Angular, VueJS, TensorFlow, GraphQL.
The conference is featuring workshops, expo and two stages where our speakers would share their knowledge and expertise not only in established technologies like React and Angular but also in emerging cutting-edge mobile and web tech stacks.
Tickets
Buy tickets here on Eventbrite or on our website
Location
Gate 9, Level 1, Victory room,
Marvel Stadium
Melbourne, Australia
Contact us
Fill in contact form ou our website or drop us an email info@componentsconf.com.au
© 2019 ComponentsConf
A.C.N. 613 129 356 PTY LTD
ABN: 19613129356