Description
ComponentsConf Workshop Day (half day)

------ 9 September 2019 | 2:00pm - 6:00pm ------
Find complete list of workshops on our website https://www.componentsconf.com.au/workshops


From Legacy to Legendary - Modernising Your Angular App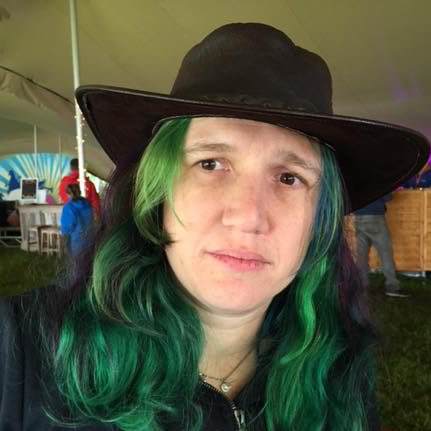 Erin Zimmer -

Google Developer Expert in Web Technologies,

Mozilla Tech Speaker

Shine Solutions | Melbourne, Australia (read more about the speaker)
When Angular 2 first came out, there was a simple and obvious upgrade path using ng-upgrade, with plenty of examples and documentation. However, they were all aimed at reasonably modern apps, written in Angular 1.6. Those apps have all been upgraded already.
The remaining AngularJS apps are far more likely to be running a much earlier version. They're also more likely to be using out-dated build systems and be tightly-coupled to their backends. And, of course, they'll need to be upgraded to Angular 8, which is a bit different to Angular 2.
Today we're going to look at a strategy for upgrading these kinds of apps. We're going to start with an Angular 1.4 app, using gulp and ES3, tightly coupled to a Java backend using Maven as the build system. By the end of the day, we'll have a nice hybrid app, using Angular 8, TypeScript and Webpack via the Angular CLI.
Read more on our website
---
Trainer

Erin Zimmer is a senior developer and Thought Leader at Shine Solutions in Melbourne. Erin has been writing code for over ten years now, but mostly in languages nobody has ever heard of, like Model204. If you see her at a conference, she'll be the one knitting.
Sessions
--------- Conference Day | 10 September 2019 ---------
Check out full list of speakers and sessions on our website.

ComponentsConf - Australian JavaScript conference with exclusive focus on frontend frameworks & libraries: React, Angular, VueJS, TensorFlow, GraphQL.
The conference is featuring workshops, expo and two stages where our speakers would share their knowledge and expertise not only in established technologies like React and Angular but also in emerging cutting-edge mobile and web tech stacks.
Tickets
Buy tickets here on Eventbrite or on our website
Location
Gate 9, Level 1, Victory room,
Marvel Stadium
Melbourne, Australia
Contact us
Fill in contact form ou our website or drop us an email info@componentsconf.com.au
© 2019 ComponentsConf
A.C.N. 613 129 356 PTY LTD
ABN: 19613129356