Actions and Detail Panel
Workshop for Women: Optimised Fat Loss & Nutrition
Fri, December 2, 2016, 1:30 PM – 6:00 PM MYT
Description
Create Your Ideal Body The Quick & Healthy Way, And Enjoy That Gorgeous Body For Life!
Discover fun & effective ways for fitting into beautiful body-hugging dresses and your favourite jeans, without sacrificing all of your favourite foods. All in a power-packed, half-day workshop specially designed to deliver accelerated fat loss & lean muscle gain for both newbies and experienced fitness enthusiasts.
Your 2-Part Workshop covers Optimised Nutrition & a Workout Session with Benjamin Siong, the Founder of Australian Strength Performance and Advanced BioPrint Modulation Practitioner and Master Strength Coach from Australia. Highly acclaimed and well-loved as a top performance & fitness coach, Ben has transformed the mindsets, physiques and lives
of hundreds of people.
Price: RM 300 per person (Regular Price: AUD 120 / RM 390)
inclusive of a FREE In-Body Test (Body Composition Measurement) & Consultation (worth RM 50)
AND FREE 3-Day Gym Pass (worth RM 150)
You Save RM 290!
1) OPTIMISED NUTRITION

Understand how your body works and learn how simple diet & nutrition tweaks can give you significant fat-busting and figure-toning results.
The comprehensive & engaging nutrition session will cover:


Are you really what you eat?

How digestion and nutrient absorption affect your weight

The importance of gut health in fat loss and lean muscle gain

Is calorie counting enough to achieve weight loss goals?

Food intolerances – are they real?

Hormonal responses to food

How to customise your nutrition plan so it's best for YOU
Ben will also explain how you can benefit from BioPrint, a scientific breakthrough in changing one's body composition through spot reduction of fat.
Before you push that notion away, let us first reiterate that targeting fat loss by solely concentrating on exercises that target a specific area of the body is impossible. However, scientific research has proven that spot reduction can in fact occur when addressing the hormonal imbalances that contribute to fat storage at a specific site on the body.
2) FAT-BUSTING WORKOUT

Learn by working out with Ben as he takes you through a heart-pumping, adrenaline-boosting workout that is specially designed to increase fat-burning enzymes and shape and tone your muscles in the most efficient way possible.
About Benjamin Siong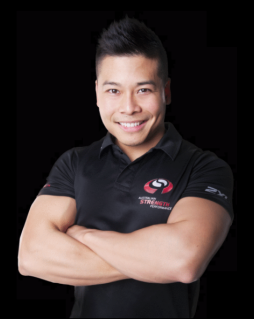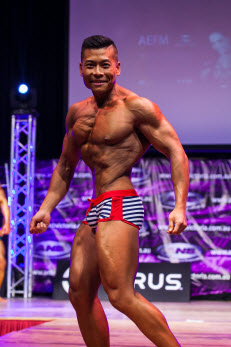 Renowned fitness expert Ben Siong is among Australia's leading body composition specialists, and the founder of Australian Strength Performance.
Having graduated with a Bachelors of Science (Psychology Major), and an Honours degree in Psychology, Ben is a passionate believer that a healthy mind begets a healthy body, and actively promotes the likes of positive thinking into all aspects of his training protocols.
Ben is one of a handful of Level 5 Poliquin Certified Strength Coaches internationally, an advanced BioPrint and NLP practitioner with over 16 years' experience in athletic development, sports psychology and physique conditioning.
He is also a certified Sports Nutrition Specialist (SNS) with the ISSN – International Society of Sports Nutrition.
During his career, Ben has worked with champion state and national athletes, bodybuilders and fitness models, including Miss Universe Australia 2011 and Miss Malaysia 2012. However, it is his expertise in creating remarkable physiques in record time that has earned him the signature title of Body Composition Specialist.
Ben is also a fitness speaker and author, and regularly contributes to Ironman Australia, the Fitness First Magazine, Men's Fitness, as well as online publications like Ironlife Online and the Aesthetics Academy.
Success Story #1 - Helen M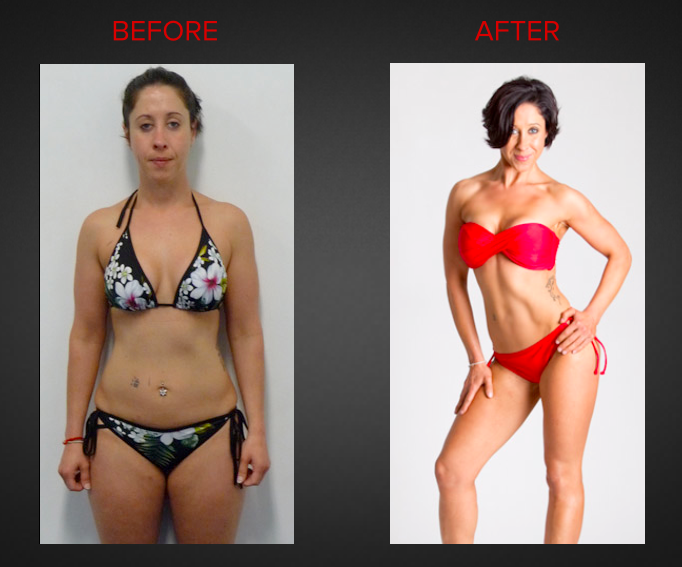 "When I started training with Ben, I was very out of shape. I had been traveling for the last 5 months and lived a true traveller's lifestyle of drinking and eating whatever I could lay my hands on. I had a great time but my body really did not appreciate it at all.
Apart from my weight and body shape that had significantly ballooned out, I had also developed multiple food intolerances and occasional bouts of irritable bowel syndrome (IBS). Ben had a lot of undoing to do." ~ Helen M
Success Story #2 - Pohlin L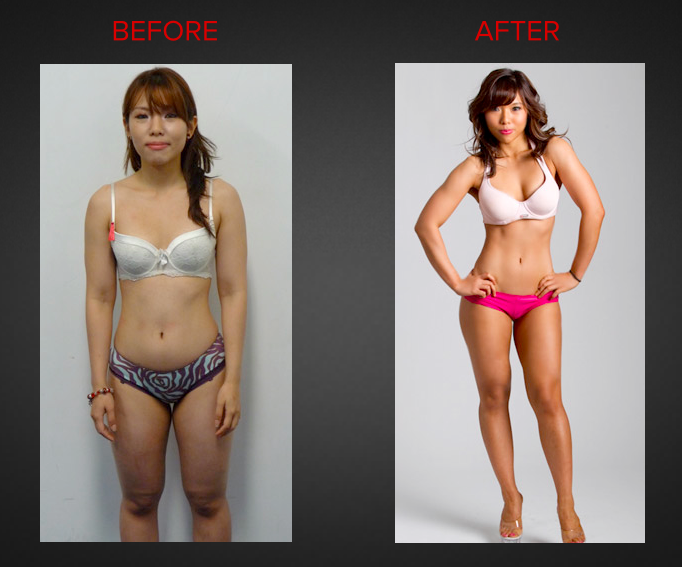 "From the beginning, my understanding of weight training and dieting was purely self-taught, supported only by magazines and articles. Sure, I did manage to gain some muscle tone relying on my own efforts but my body was a far cry from my desired look, and definitely in no state for a competition. It seemed that no matter what I did, I was still a classic pear shape – big hips and unshapely legs.
Training with Ben was a real eye opener. He impressed me with his intimate knowledge about the female anatomy ranging from dietary advice, training, supplementation, as well as issues regarding emotional and mental health. No doubt the programs and diets were difficult, but seeing my body change and reshape before my very eyes made it all so worth it. In just 14 short weeks, I had lost over 14 pounds of fat, and gained sexier arms, a defined back, lean abs and slender shapely legs (finally!!). The experience feels almost surreal. I love my new physique, and have definitely found a renewed confidence." ~ Pohlin L
NOTE: This is not an instant get-skinny-quick programme. In order to lose fat & gain muscle the safe & healthy way, and keep your ideal body, you will need to work out & sweat and be mindful of your food intake. This workshop is not for everyone. It is only suitable for individuals who want effective methods and quick yet safe & sustainable results.
WORKSHOP DETAILS
Date: 2 December, 2016 (Friday)
Time: 1.30pm - 6pm
Venue: KOA FITNESS,
B-G-07, Gateway Kiaramas Corporate Suites,
No. 1, Jln Desa Kiara, Mont Kiara, 50480 Kuala Lumpur
Contact number: 012-542 2281
Programme:
1.30 – 2.00pm : Arrival & Registration
2.00 – 2.15pm : Intro on KOA Fitness Gym and Ben, ASP
2.15 – 4.15pm : Nutrition
4.15 – 5.15pm : Fat-loss specific workout
5.15 – 6.00pm : Debrief/Summary + Q&A and photo session
Limited slots available to ensure you get personalised coaching & optimal results so Book NOW!
Date and Time
Location
Gateway Kiaramas
B-G-07 GATEWAY KIARAMAS CORPORATE SUITES
NO 1 JALAN DESA KIARA
Kuala Lumpur, Wilayah Persekutuan Kuala Lumpur 50480
Malaysia