Description
Would you like to become a more powerful and effective leader in your business and personal life? Is waiting for good fortune not generating the results you want? Would you like to create answers instead of hoping to find one?
Come and join Anthony Vargas for this 90-minute workshop on developing your leadership skills and generating results!
The aim of this workshop is to leave you with tools and knowledge so that you can put yourself in the driver's seat of your life. The lessons learned here can be applied to many avenues of life from business and relationships to time and money. As the saying goes, "How you do anything is how you do everything".
Topics covered will include communicating wants, being responsible for your own life, and bringing others on-board to your vision. We'll also examine your relationship to results and commitment as well as common methods of self-sabotage.
Anthony Vargas is a trained life coach whose mission is to help everyone create the life they want to live. He helps people identify what gets in the way and how to create effective action towards the projects in their life and create a lifelong transformation which puts people in the driver's seat of their lives.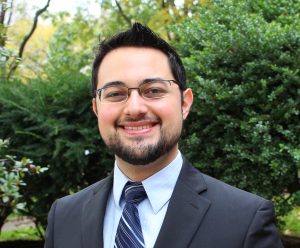 Canopy City is accessible via Red Line Porter Square (on Bus 83 Route), Red Line Davis Square (on Bus 87 Route), Bus 83, Bus 87, Bus 85, Bus 86, Hubway Bike, and Uber of course.
Parking:
Street Parking, or AMES Parking Deck, 30 Dane St., Somerville, MA 02143
Or parking lot in front of Rite Aid, the spots along the fence facing the street, 530 Somerville Ave, Somerville, MA 02143