Description
The Portland Content Strategy Meetup is excited to bring to our city Rahel Bailie for this day-long workshop Sat., Oct. 8. Whether you're a practicing content strategist or are interested in finding out more about this emerging field, you'll learn new ways to look at best practices, walk through hands-on exercises facilitated by Rahel, and come away with new tools you can immediately use in your work.
WHY SHOULD I ATTEND?
"All content should be treated strategically." So says Rahel Bailie, and she should know.
This workshop is for you ...
if you work in marketing or are otherwise involved with pre-sale content
if you work in technical communication or are otherwise involved with post-sale content
if your organization isn't (yet) treating all of its content strategically and you want to be part of the move in that direction
if you're curious about what content strategy looks like in practice (what happens, in what order, and why)
if you wonder how content strategy and user experience interrelate
if you wonder what types of deliverables content strategists produce
if you'd like to try a miniproject for yourself under the guidance of an expert
---
WHAT WILL I LEARN?
to develop a strategic content plan
to leverage content in compelling ways
to identify the key deliverables of a content strategy
to prepare specific deliverables in the context of a content strategy
to become a content advocate on a user experience team
Participants will be able to make a business case for investing in content strategy, will have a base process for implementing a content strategy in their workplaces, and will take home a series of work templates to get them started.
---
WHAT SHOULD I BRING?
A laptop. We will use templates to work through real-life challenges. Be prepared for an interactive experience.
---
ABOUT RAHEL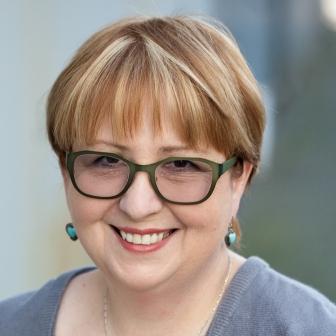 Recently cited as one of the top ten most influential content strategists, Rahel Anne Bailie has a skill set encompassing content management, business analysis, information architecture, and communications. She operates Intentional Design, helping clients analyze their business requirements and their content. She also facilitates transitions to new business processes, content models, and technologies.

Rahel understands business processes from requirements-gathering to implementation. She is an STC Fellow and holds memberships in various associations. She draws crowds whenever she talks content strategy at conferences across North America and Europe.
---
LOCATION
Eliot Center covers a city block and is conveniently located in downtown Portland near access points to Route 26, I-405, I-5, and public transit.
---
FOOD
Lunch is on your own; there are several restaurants just around the corner.
During the workshop, beverage service includes organic fair-trade coffee (regular and decaf), assorted teas, and water.
---
WHAT OTHERS ARE SAYING
Rahel held this workshop on the east coast Saturday, Sept. 17. Find out what the attendees tweeted that day under these hashtags: #stcwdc and #dcww.
Organizer of Workshop: "Content Strategy in a Day" with Rahel Bailie
People in the Portland area who want to discuss content strategy and to network within the professional community.