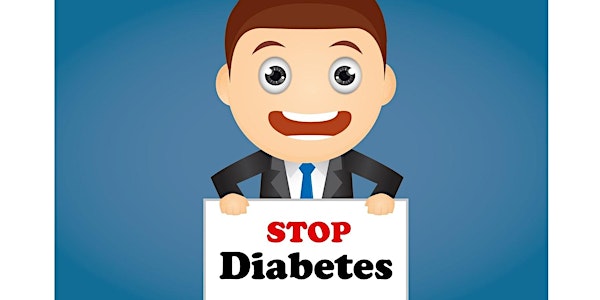 Workshop: Break free from DIABETES
Science-Based Nutrition and Exercise System for Reversing Diabetes without Drugs. This hands-on workshop will give you the tools you need.
When and where
Location
Transformation Studio 04-04 1 COMMONWEALTH LANE Singapore, 149544 Singapore
About this event
Coach Paul Kuck is a Medical Exercise Specialist and a Nutrition expert on preventing disease. In this workshop, he offers a scientifically proven, practical program to prevent and reverse diabetes—without drugs.
Before Coach Paul's scientific breakthrough, most health professionals believed that once you developed diabetes, you were stuck with it—and could anticipate one health issue after another, from worsening eyesight and nerve symptoms to heart and kidney problems.
The problem is conventional treatments that rely on insulin or other blood-glucose-lowering drugs can actually make the problem worse, leading to significant weight gain and even heart disease. The solution is to tackle the disease not the symptoms!
They way to do it is to improve insulin sensitivity and tackle type 2 diabetes by following his step-by-step plan, which includes a healthful diet, an easy exercise guide, advice about taking supplements and tracking progress, and troubleshooting tips.
There is No Quick Fix though
To make it work, you must make a number of changes to your day, to the way in which you approach exercise, stress, and other factors. You need a plan that YOU can work with and which is right for YOU.
Many nutrition and exercise myths are also debunked.
This eye-opening theoretical and practical workshop is a must to attend if you or someone you know have diabetes or pre-diabetes. It could change your life forever.
This Workshop is for you if you want to
Reverse diabetes & prediabtes
Lose weight
Learn how to eat & exercise right
Improve other health condition
Reset your mind and body
Be healthy for life
Stay motivated
Register ASAP as space is very limited.
For more information about Fitness Tutor, go to www.fitness-tutor.com .
Email: training@fitness-tutor.com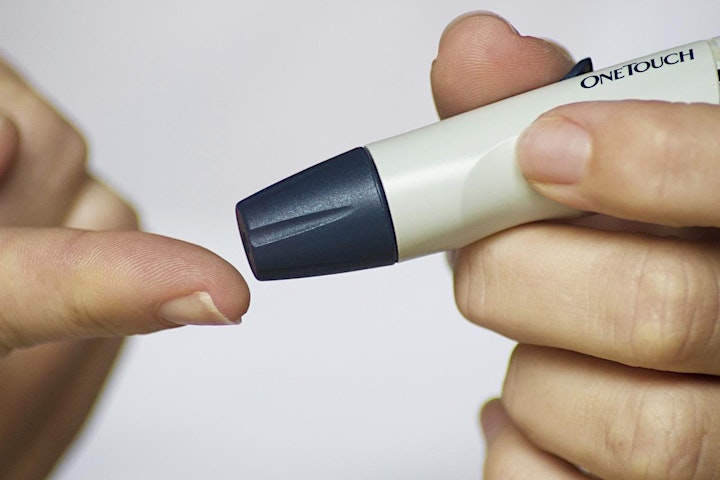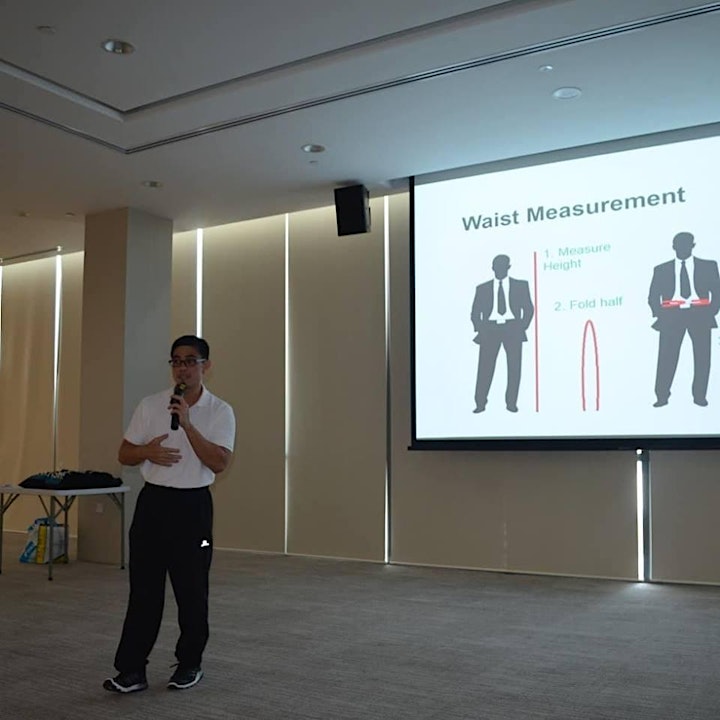 About the workshop facilitator, Coach Paul Kuck
Master's Degree in Exercise and Nutrition Science (University of Liverpool)
Certified Medical Exercise Specialist and Weight Management Specialist (American Council on Exercise)
Over 20 years in Personal Training in Singapore Coaching helping clients in Disease prevention
Founder, Fitness Tutor (www.fitness-tutor.com)
Author of thousands of article relating to health, wellness, fitness and nutrition
Lecturer, Fitness Instructor Course, Singapore Sports Council
Creator, Body-Transformation-Programs, Be a walking gym etc
Details:
Date: 7th Sep 2019
Time: 1pm to 3pm
Fee: FREE!
Add: 1 Commonwealth Lane. #04-04. S149544 (3 mins walk from commonwealth MRT).
To register:
Write 'Diabetes Workshop' in the heading , and your name and contact no. in the body , and
Email to: training@fitness-tutor.com OR Whatsapp / SMS: 97513400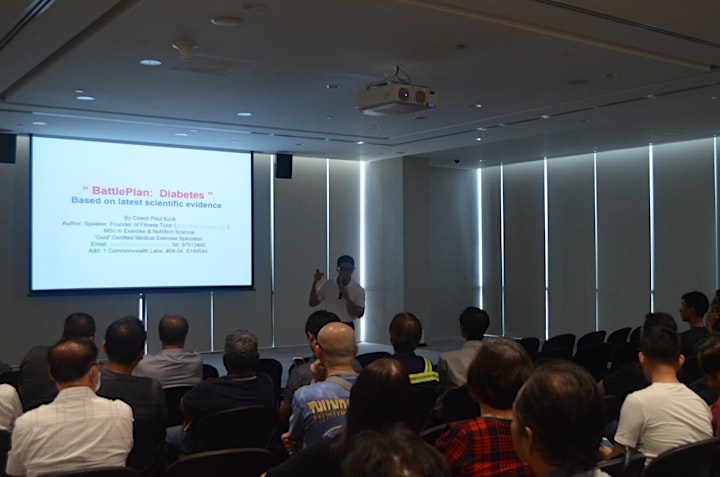 Testimonials from past participants
"I was diagnosed with Type 2 Diabetes 8 years ago and wish I had this attended this workshop then. Although I had controlled it with a low carb diet I had still occasionally suffered from certain side effects. After the workshop with Coach Paul, I have been following his advise , I managed to lose about 8kg and have ever since keep my blood sugar at a very constant level. The workshop was one of the best ones I have ever attended, it really has changed my life. There was nothing about extreme practices or something impossible to follow, you just need to apply what was being taught and you will improve greatly. Coach Paul I cant thank you enough"
"I had T2D about 2 years so I attended this workshop to know how to manage it. When you go through the entire workshop, I promise you that you won't be sorry. I personally gained years of experience in a few hours. The speaker's clear advice and simple approach helped me to have an A1C of 5 within months! All these without medications!!"