Workshop + Booze = CLx Holiday Gathering

Tuesday, December 15, 2015 from 6:00 PM to 9:00 PM (PST)
Event Details
// CLxSF Holiday Gathering //
Join us in celebrating an awesome year of culture design. 
Come for the workshop and stay for the drinks + a free copy of this year's CLx poster.  
      Culture Workshop     |  6:00 to 7:30pm
      Drinks + Carousing   |  7:30 to 9:00pm 
Culture Design: Cultivating a Trust Mindset
Trust, while one of the most essential qualities for a high-performing team, is difficult to gain and easy to lose.  What can you do to cultivate a culture of trust within your organization?
Join Great Place to Work as they share how successful workplaces have applied the principles of trust as key to building great company cultures and how to scale your organization around this powerful mindset.
Takeaways
In this interactive workshop you'll learn:
1. Understand how to build a high-trust culture and mindset
2. Prototype how you and your organization can boost trust in key areas, such as developing talent and communicating during change
About the Instructors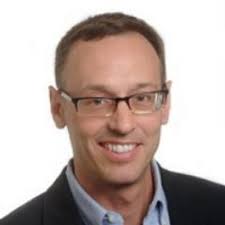 Ed Frauenheim, Director of Global Research & Content
Ed Frauenheim serves as Director of Global Research and Content at Great Place to Work. He is responsible for coordinating and advancing the research generated by Great Place to Work's network of some 45 affiliates spread across the globe. Ed also produces blogs, reports, presentations and other content that provide insights into great workplaces, how organizations can develop great cultures, and the way our world is at the dawn of the Great Workplace Era—a new, hopeful economic age in which all people can expect to work at places where they trust their leaders, take pride in what they do and enjoy their coworkers.
Ed was a journalist for nearly two decades, with a focus on the intersection of technology, work and business strategy. He has co-written two books: Organized Innovation: A Blueprint for Renewing America's Prosperity, and Good Company: Business Success in the Worthiness Era. Ed lives in San Francisco, has two great kids and loves spending time with his dancer-artist wife. You also can find him playing basketball, running, swimming and dancing to Daft Punk.​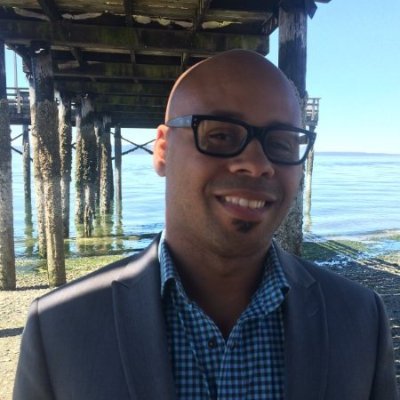 Julian Lute, Organizational Culture Consultant
Julian Lute is an Associate Consultant in the Great Place to Work Advisory Services Practice, where he excels at performing in-depth research and analysis of organizations and uncovering important data that executives can leverage to achieve company culture objectives. A skilled communicator and thoughtful listener, Julian enjoys gathering input from leaders and employees alike as he seeks to develop custom culture initiatives that engage everyone in the organization. He is adept at helping leaders develop and implement strategies that harness the power of culture to foster innovation and deliver measurable market value. Julian offers clients experience across several industries including education, insurance, real estate, hospitality, manufacturing, fashion, logistics, finance and professional services. A few of the clients he has assisted in creating sustainable change are Kimpton Hotels & Restaurants, Globoforce and Cobham.
A lifelong learner, Julian holds several degrees from the University of San Francisco including a B.A. in Psychology, an M.A. in International and Multicultural Education, and an M.B.A. with a focus on Service Design. He is passionate about music and serves on the board of Living Jazz, a non-profit organization that provides music education and performance programs for youth and adults. He and his wife, Carrie, reside in California's Bay Area and have a Miniature Schnauzer named Miles.
Experiment with us
Culture design is challenging—it really does take a village. We encourage participants register as a pair. You can be co-workers, co-conspirators, or collaborators. It doesn't matter, we just think it's more fun with a partner.
About the Culture Design Series
The ability to spearhead culture change in today's rapidly changing startup environment is the difference between thriving or barely surviving. Join CULTURE LABx in a workshop series at General Assembly that showcases a variety of models in culture design: visual thinking, positive psychology, experience mapping and more.
In Partnership With 
When & Where

General Assembly
225 Bush St, 5th Fl
San Francisco, CA 94104


Tuesday, December 15, 2015 from 6:00 PM to 9:00 PM (PST)
Add to my calendar
Organizer
Culture Lab X
Website: http://culturelabx.com/organizer/culture-lab-x/
Workshop + Booze = CLx Holiday Gathering