Description
Join us on Tuesday, September 26 and learn the Basics of Fundraising!
In this workshop, you will learn to:
Appreciate the critical role of fundraising in today's economic setting

Understand and embrace the value of fundraisers

Discuss the advantages of a career in fundraising

Learn the different fundraising techniques used in today's nonprofit sector

Identify the characteristics that are needed for success in a fundraising career

Examine fundraising as a viable career that provides both fulfillment and security
Full participation in the Basics of Fundraising workshop is applicable for 2 points in Category 1.B – Education of the CFRE International application for initial certification and/or recertification.
---
About the Instructor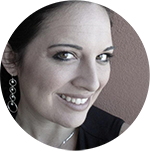 Kristin Romaine grows visions with strategic direction and social purpose and her life mission is to #scatterjoy. She is the Founder & CEO of Like the Lettuce--- a boutique international collaboration firm made up of industry experts whose expertise is specifically on launching and growing organizations, small business and startups.Kristin draws on her varied experience in the for-profit, nonprofit, startup and tech world to provide clients with access to an entire suite of services that empower organizations and projects with budgets under $5 million to grow their visions. Kristin has launched several nonprofit organizations in her career including CO+HOOTS Foundation, the nonprofit arm to a Phoenix coworking space. She has raised over $50 million for local, national and international organizations. She is a graduate of Valley Leadership Class 36, and was recognized as Phoenix Business Journal 40 under 40 in 2013. She has an MBA from Regis University and a BA from Arizona State University. She lives in Phoenix, AZ with her husband Terrance and son James.