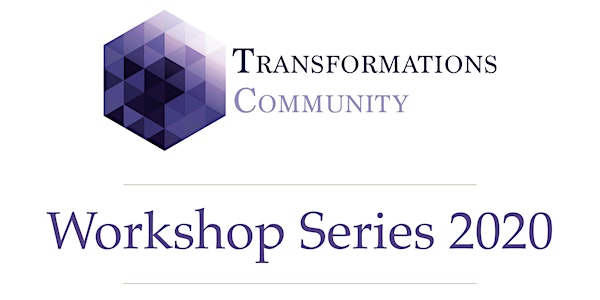 Workshop #4 - Transformations Community Workshop Series
Embedding Resilience, Adaptation and Transformation in Interventions for Sustainability
About this event
Embedding Resilience, Adaptation and Transformation in Interventions for Sustainability: Dr Yiheyis Taddele Maru and Deborah O'Connell
8:00AM San Francisco / 12:00PM Santiago / 17:00PM Berlin
Format and Process:
Total time 90 and 120 minutes
Experiential skill-development section for 60-90 minutes. This portion will rely on remote collaborative technologies such as Miro, both to learn together and to explore how we can connect during the Covid-19 crisis.
Discussion groups in final 30 minutes to reflect on the relevance of the transformation practice for your work and reconnect with other members of the transformations community.
Workshop participation is limited. Archives of workshops will be available on this website, along with supporting materials and a brief that will also be published in the Social Innovations Journal.