Description
We welcome Margo Crawford of Wave Productivity to share her strategies for being powerfully productive!
Personal time management is tough when the day demands a lot from us. Those demands seem to double when we decide to become an entrepreneur or begin our own projects.
If you are feeling overwhelmed because you can't get it all done, we encourage you to learn from Margo Crawford, who has presented productivity techniques to businesses for over 15 years.
What to expect:
Ways you can free up 6 weeks of time

Implement techniques to improve your focus and clarity

Stop multitasking and start focusing

Gain tips on ways to maximize your time
Come to this workshop and discover ways to maximize your focus, energy and productivity!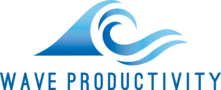 About Margo: Margo Crawford is a Productivity Coach with Wave Productivity and works with entrepreneurs, small business owners and business professionals to help them get more focused, organized and productive in their workplace. In 2006 Margaret co-authored the book Exploring Productivity. She serves the nation with virtual coaching.