Description
You're Invited to Worksafe's 34th Anniversary Celebration!
Please join us on June 2nd to celebrate Worksafe's 34th Anniversary with the amazing community of supporters – that's you! - who make our work possible. All proceeds from this event will support Worksafe's one-of-a-kind advocacy, education, and training programs.
Thursday, June 2, 2016 | 6 – 8:30 PM
David Brower Center | 2150 Allston Way, Berkeley, CA
Hearty Hors D'Oeuvres | Hosted Bar (Beer and Wine) | Silent Auction | Live Music
2016 Honorees
• The Justice at Taylor Farms Campaign - led by food processing workers at Taylor Farms in Tracy, California, with the support of Teamsters in California and nationwide
• Street Level Health Project - champions of the Oakland Workers' Collective, and this year's Frances Schreiberg Award recipient
• Gail Bateson - retiring Executive Director of Worksafe
We hope that you will support Worksafe in building a brighter future of safer, healthier, more just workplaces and join us in celebrating the contributions of our incredible honorees.
More Ways to Register:
In addition to registering online through this page, you can also send us your completed order form by email or mail. Click here to download the order form. Additional payment options are available (check, or by phone).
Don't delay!
• DEADLINE EXTENDED: Secure your sponsorship or ad by May 13th, 2016 to ensure inclusion in the program.
• A limited number of early-bird tickets are available through May 2, 2016.
• Regular tickets will be available online until noon on Wednesday, June 1, 2016, or until we sell out.
• A limited number of reduced rate tickets and volunteer opportunities are available. Email us at celebrate@worksafe.org for more information.
Your contribution to Worksafe, less $50 per ticket, is tax deductible (Tax ID: 94-2927954).
To learn more about the event, visit the event page on our website. If you have any questions, please contact us at celebrate@worksafe.org, or call 510-922-8075.



Thank you to all of our generous sponsors for this year's Celebration!
Visionaries

Kazan, McClain, Satterly & Greenwood


Champions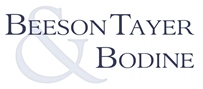 Beeson Tayer & Bodine

Boxer & Gerson LLP

California Applicants Attorneys Association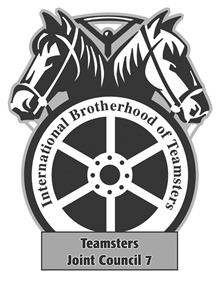 Teamsters Joint Council 7
Leaders

California Nurses Association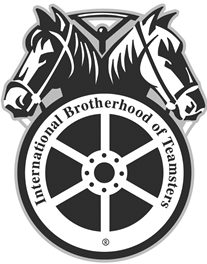 Teamsters Local 315


Advocates
ATU 1555
California Federation of Teachers
Contra Costa Central Labor Council
Teamsters Local 853


Friends of the Working Class
Art Carter
Cahill Contractors
California Employment Lawyers Association
Center for Environmental Health
Doug Parker and Leigh Phillips
Engineers & Scientists of California, Local 20, IFPTE
Fred Lonidier & Caroline de Pottél
ILWU Northern California District
Laura Kurre & Michael O'Heaney
Louis Briones
Maune Raichle Hartley French & Mudd, LLC
National Employment Law Project
Patty Quinlan & Kevin Costello
Working Partnerships USA
We'll see you in June!