Description
Through 9/2/19 - Dan is an amazing glass artist that has emerged on the scene over the last couple of years. His work ranges from inexpensive bowls and and vases with real flair to unique fine art sculptures that are comparable to some of our best artists.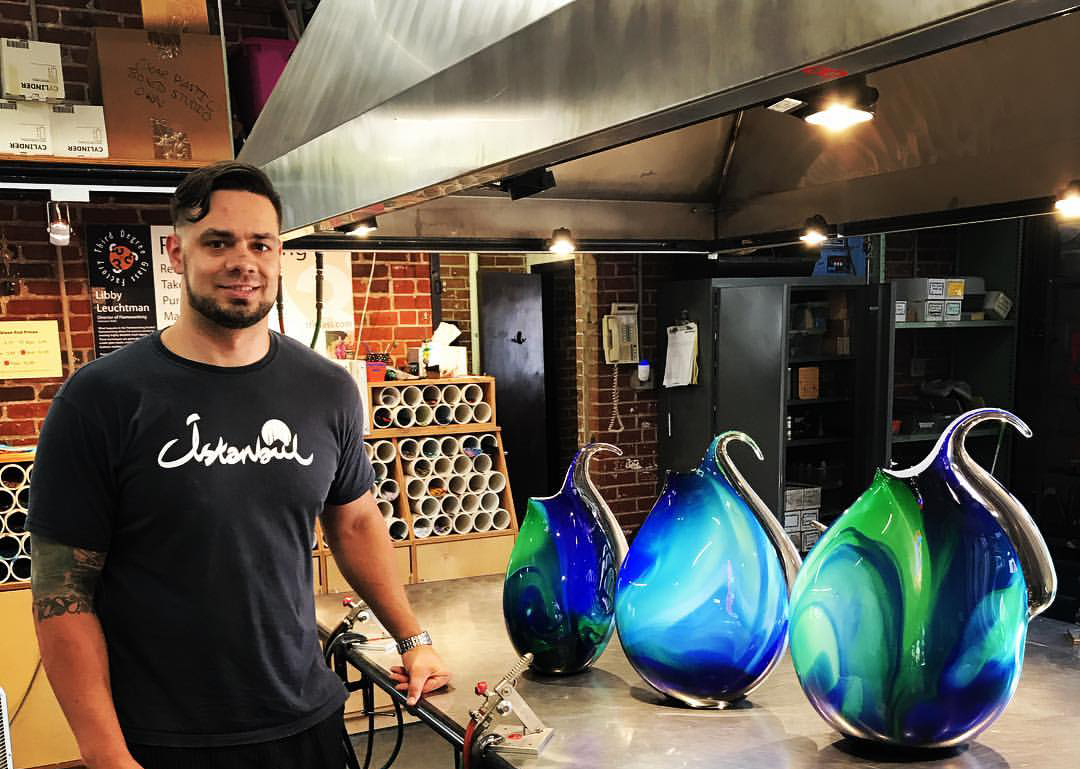 "Immediately he was hooked. Dan found the fluid nature of the material, the intense heat and the concentration required to make glass to be extremely alluring..."
Dan has traveled the world working with many internationally known glass artists. He has studied with Elio Quariso, Martin Janecky, Dante Marioni, James Mongrain and Davide Fuin. In fact, he spent several months working with Davide Salvadore in his private studio in Murano Venice, Italy. These experiences have given Dan the tools needed to create some of the most beautiful glass to be found anywhere!