Workplace Motivation Workshop Part II

Thursday, December 8, 2016 from 10:00 AM to 12:00 PM (EST)
Event Details
Workplace Motivation Part II
(You do not need to attend part I to attend part II)
Presented by Coach "D" - Darrell Andrews
This workshop is designed to help job seekers increase their personal resolve for job search success. We will analyze strategies that increase personal motivation and life-career self-determination. This workshop will help clients analyze many long-term benefits of meaningful employment and develop a personal employment motivation plan of action. 
Workshop presented by Darrell Andrews - Coach "D".  Coach "D" is a career-life coach, trainer and author. HIs innovative trainings, coaching and workshops have helped countless youth and adult job seekers overcome barriesr to workplace and life success.  Coach "D" has been featured as a presenter at national and state level workforce conferences. He is also a regular contributor to multiple workforce and education related trade journals.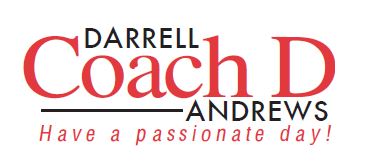 Organizer
A cooperative program where job seekers and employers share in a wide array of employment and training related services and programs.